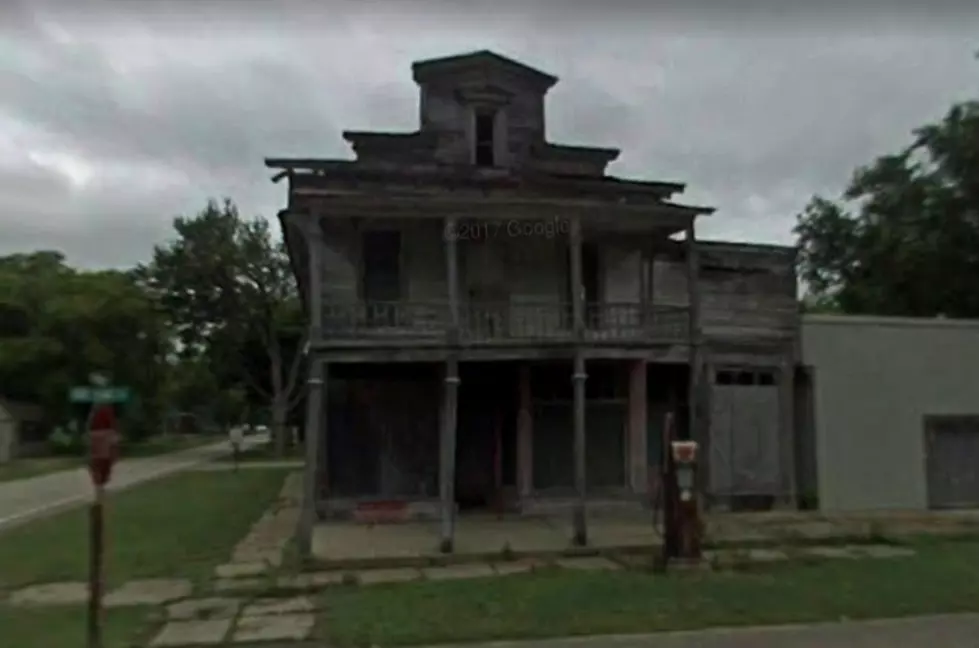 HISTORIC MICHIGAN: The Old General Store in Kilmanagh
Google Maps
IT DOESN'T GET MUCH COOLER THAN THIS.
Here's an historic old general store ya better go see soon. Aside from it's obvious deterioration, it still stands in all it's classic original glory, just as it was back in the 1800's.
This classic old store sits at the intersection of "downtown" Kilmanagh in Huron County in Michigan's thumb. Kilmanagh is a small unincorporated community that was founded as Thompson's Corners in 1861. A post office was in operation on those corners from February 1873 'til June 1904.
The general store is believed to have been built in the 1870's; it's possible it was also used as the post office and looking at the structure, I'd even bet it was used as a hotel and/or saloon. However, right across the street - on the east side of the road - is a structure that looks like IT may have been the post office. 
In the early 1900's the store was sold and went under the name C.P. Woldt & Company. As the years went by, the store became a John Deere dealership, which some Michigan history buffs believe may have been the first in the state.
By the 1960's, all business left the store and it has remained vacant ever since.
There is a renovation project going on to preserve & restore the old building. You can find out the progress on the restoration - with pictures - on their Facebook page.
Check out the pictures below of Kilmanagh, the old store and other old abandoned buildings in the area. As I said earlier, when it comes to old Michigan structures,
IT DOESN'T GET MUCH COOLER THAN THIS.
Add this nearby stop to your next Michigan roadtrip and visit soon for some GREAT photo ops!