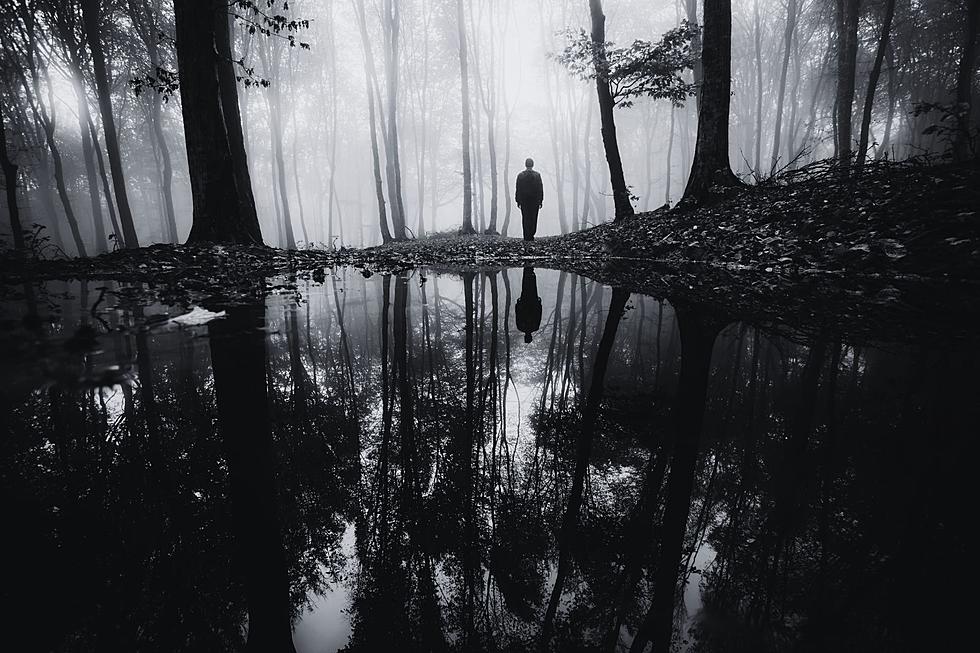 Creepiest Michigan Legend: Hell's Bridge and the Ghostly Children
Canva
Michigan has its share of urban legends, such as the Dogman of Lower Michigan or the Creature of Higgins Lake.
The travel website Thrillist recently ranked the Creepiest Urban Legend in every state and though I'd never heard of this tale, there are plenty of first-hand accounts of eerie experiences had on Hell's Bridge.
Michigan's Most Terrifying Urban Legend: Elias Friske and Algoma's Hells Bridge
This legend dates back to the 1800s in Algoma Township, Michigan when several kids went missing. As the tale goes a man by the name of Elias Friske was asked by townspeople to watch their remaining children who weren't taken, while they went to track the missing ones down. Once the adults went looking, Friske gathered up the children, bound their hands in rope, tied them together, and led them into the woods.

According to legend, he told the children he was doing it to keep them safe, to remove them from the village so no one could take them. As they marched deeper into the forest, the kids began complaining of a foul smell.
    The stench became more and more strong until Friske stopped the children and tied them to a tree. It was then he moved a pile of leaves, exposing the rotting corpses of the missing children. Friske then killed the children one by one and threw their bodies into Cedar Creek.
When the returning villagers found their other children missing, it didn't take long for them to find Friske, covered in blood and crying "...the Devil made me do it!". No trial could take place before the villagers dragged Friske to the very bridge he'd thrown the children's bodies from and hung him from it.
They'd leave his body tangling there until waters rose high enough to sweep his lifeless corpse away. According to urban myth, Elias Friske can still be seen and felt when walking over or crossing under the bridge.
It's said if you cross at exactly midnight you'll hear his victims cry for help in the woods, hear them splash in the water, or even watch one of their bodies flood beneath the structure's iron frame.
Michigan's Most Haunted Lighthouse: Big Bay Point
50 Haunted Michigan Locations
Below is just the tip of the iceberg—a list of fifty Michigan hauntings that have been "reported" in cemeteries, houses, woods, jails, businesses, neighborhoods...if you can name it, there's probably a haunting for it.
Take a look at the list of fifty Michigan hauntings below and come to your own conclusions.
31 Haunted Michigan Attractions to Terrify You This Fall
Looking for a terrifying experience or just a little fright? Here are a slew of different options to explore and put on your Pure Michigan Fall Bucket List. It's 31 Haunted Attractions to Terrify You This Fall
Gallery Credit: Scott Clow