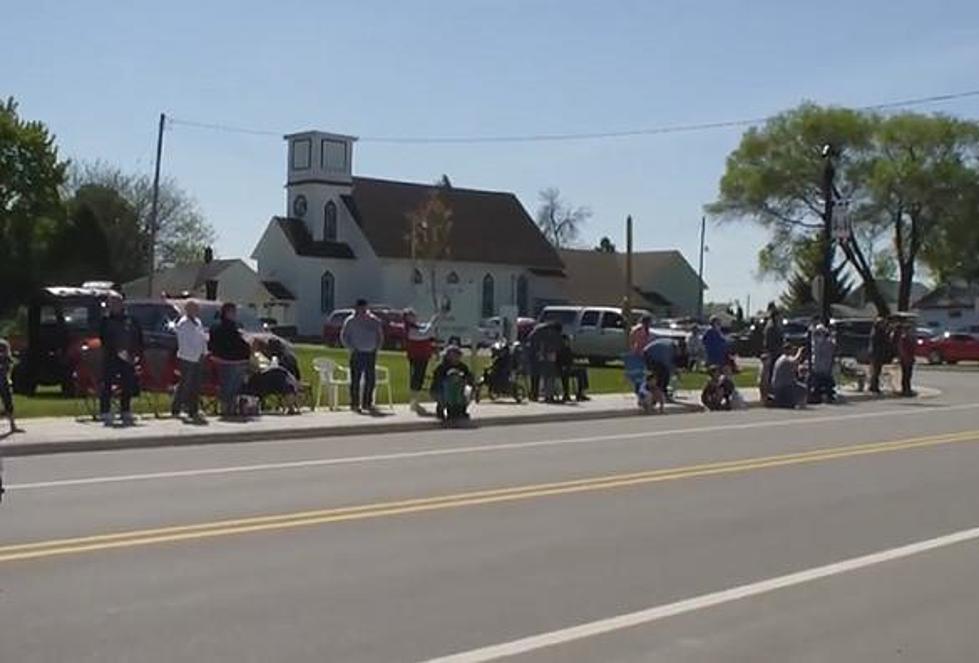 This is Michigan's Fourth-Smallest City
Screenshot courtesy of April Harkey Mason, youtube
Michigan has plenty of ghost towns, no-towns, small towns, teeny-tiny towns, and once-upon-a-towns. The difference with Whittemore is, it's considered to be a CITY...and Michigan's fourth-smallest one, at that.
Whittemore is located in Iosco County with a population of a whoppin' 384 according to the 2010 census, in 183 households with 96 families.
Whittemore was named after Gideon O. Whittemore, who, along with family members, founded nearby Tawas City (just 20 minutes away) in 1853. The Whittemore men were basically lumber men, selling and milling timber on Lake Huron.
Not much history is known about the burg of Whittemore, aside from being named after Tawas' founder...but the few people who still live there make the most of it with parades, bazaars and other events to keep busy & entertained. Whereas the town appears to be asleep at times, it's like the fabled town of Brigadoon, coming to life every so often for town recreations.
Above all is the Whittemore Speedway, still in operation and is Michigan's longest continuously running race track, in existence since 1950. In fact, get race dates, times and events on the Whittemore Speedway website by CLICKING HERE.
Even so, if you happen to drive through, you'll notice it is definitely a sleepy little village, looking somewhat deserted in spots. Add it to your next Michigan Roadtrip itinerary and take a few minutes to drive through!
The Ghost Town of Pioneer
Grand Ledge Spiritualist Camp, 1895-1910
15 Michigan Towns Everyone Should Visit At Least Once
It's hard to choose because there are so many amazing Michigan towns to visit, but here's a list of 15 random ones to get you started!
13 Ingham County Hauntings
The Lighthouse Ladies