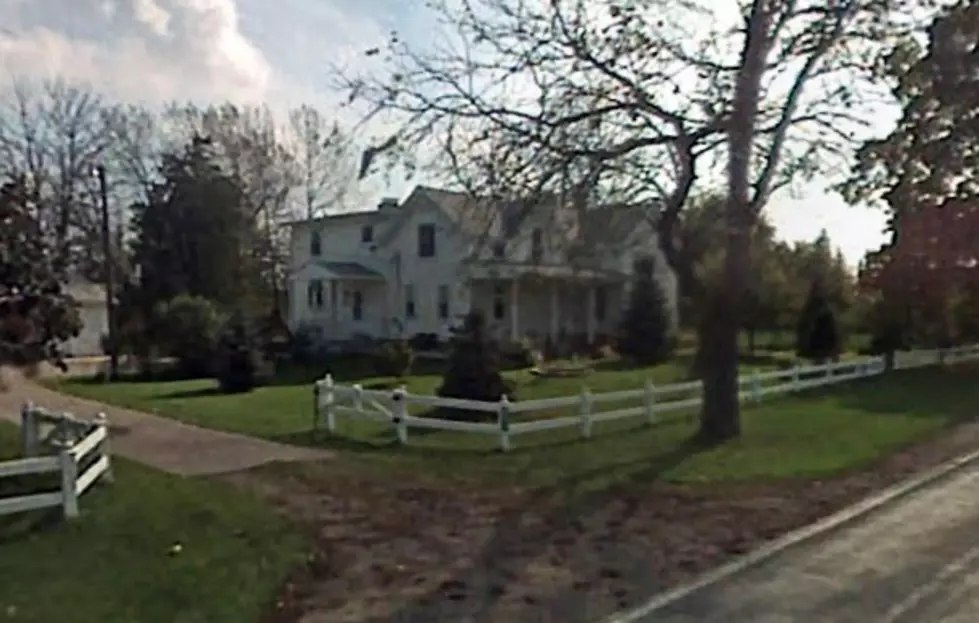 HAUNTED MICHIGAN: The Old Whittaker House, Ypsilanti
Google Maps
On the southern countryside outskirts of Ypsilanti lies an historic white house on the southeast corner of Whittaker & Bemis roads (SEE PHOTOS BELOW). The house is called "The Whittaker House" after the woman who formerly lived there.....and died there.
Former owners/renters of the house have reported paranormal activity and ghostly occurrences, putting the blame on the ghost of Mrs. Whittaker: doors rthat open & close by themselves, disembodied footsteps, pictures & paintings fall of walls and the appearance of a female apparition, believed by some to be the ghost of Mrs. Whittaker. She mostly appears in one of the upstairs rooms.
Mrs. Whittaker is buried just eastward down Bemis Road at the Alban Cemetery.
Evidently, the ghost of Mister Whittaker doesn't care to re-visit his old house, but his wife sure seems to have a hard time letting go.
Do you know anyone in Ypsi that knows about this? Share if you do...and pay a visit to the grave of Mrs. Whittaker down the road at the Alban Cemetery.....
Wanna read more 'Haunted Michigan'locations?
Click here for more of John Robinson's Haunted Michigan!
MORE HAUNTED MICHIGAN:
Inside the Haunted Eloise Asylum
Haunted Huron River Inn
50 Haunted Michigan Locations
Below is just the tip of the iceberg—a list of fifty Michigan hauntings that have been "reported" in cemeteries, houses, woods, jails, businesses, neighborhoods...if you can name it, there's probably a haunting for it.
Take a look at the list of fifty Michigan hauntings below and come to your own conclusions.