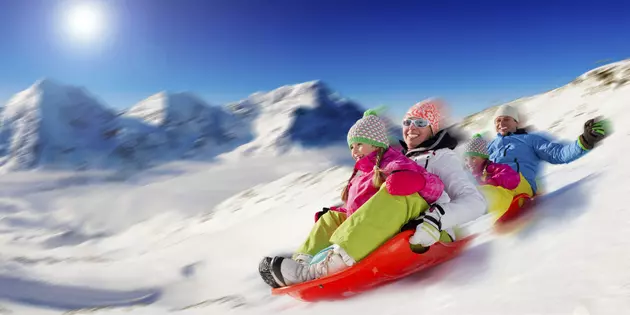 Where are the Best Places to Go Sledding in Michigan
Wojciech Gajda
Winter will be here before you know it and that brings us to fun family activities including sledding, ice skating, tubing, and so much more.
When I was a kid, I couldn't wait to get outside on the first day of snow. It was so much fun building a snowman, throwing snowballs, and sledding down our favorite hills in the Greater Lansing area.
My family and I would take our sleds, saucers, and toboggan to the nearest big hill that we could find and sled for two to three hours at a time.
Michigan has some great places to go sledding. I found this really cool website where they list 10 best places to go sledding in Michigan. Here are a few of my favorites from mhs2go.com:
1. Boyne Mountain-Boyne Falls. This place is an absolute blast to go sledding. There are several hills to choose from and you could end up going very fast. At Boyne Mountain, they have a conveyor system that will take you back to the top of the hill. When winter arrives, you know where to go!
2. Muskegon Winter Sports Complex. This place is in Muskegon State Park and worth the drive to entertain the whole family. It's roughly about a 2 hour drive to enjoy all that winter has to offer. Things like skiing, ice skating, snowshoeing, and sledding.
3. Treetops Resort. If you're from Michigan, then you know where Treetops resort is in Gaylord. The one thing they have at Treetops is this really cool tubing park. It's a very popular place for people who love winter activities.
4. Timberlee Hills in Traverse City. First of all, Traverse City is one of my favorite places in Michigan. My wife and I usually go there once every year. I'll tell you this, Timberlee has one of the largest tubing hills in all of Michigan. Take lots of pictures because it's very scenic at Timberlee Hills.
Now your ready for winter fun!
LOOK: Stunning vintage photos capture the beauty of America's national parks
Today these parks are located throughout the country in 25 states and the U.S. Virgin Islands. The land encompassing them was either purchased or donated, though much of it had been inhabited by native people for thousands of years before the founding of the United States. These areas are protected and revered as educational resources about the natural world, and as spaces for exploration.
Keep scrolling for 50 vintage photos that show the beauty of America's national parks.