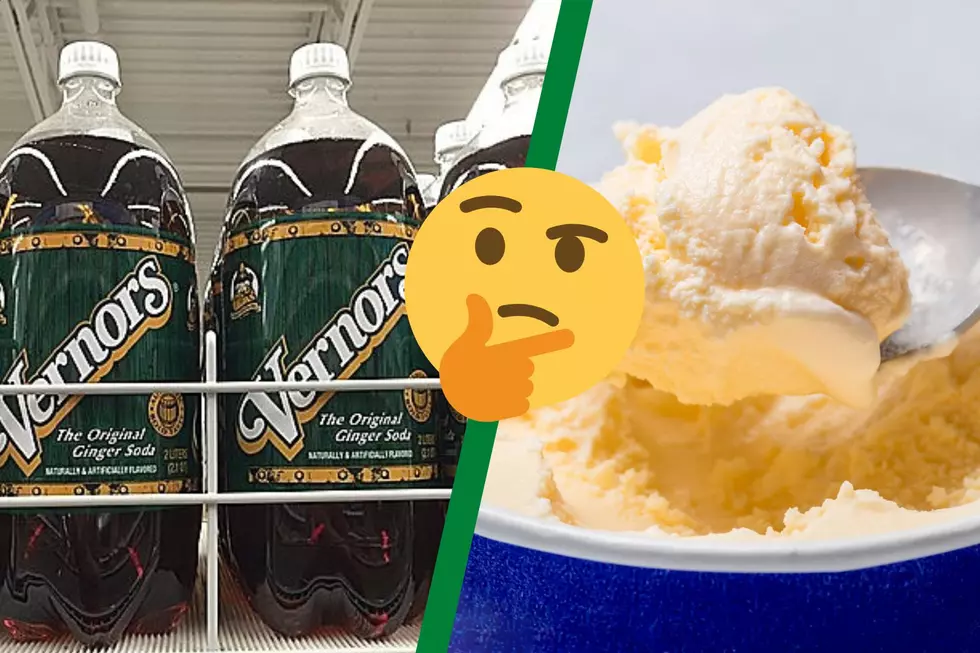 Faygo Has Its Own Ice Cream, Why Doesn't Vernors?
Photos courtesy of Chris Tyler and flyingv43
Recently, Faygo announced a collaboration with Browndog Barlor & Restaurant in Northville to release a limited series of six Faygo flavored ice creams. Combining Michigan-favorite Faygo into delectable ice creams is so Pure Michigan and a total no-brainer.

If you're interested in trying them out, you can check out the different flavors HERE. Not to mention, we came up with some flavor combinations ourselves if Faygo ever decides to release a possible second series of ice cream. You can read more on that HERE.
With all this talking (and tasting) of Faygo-flavored ice cream, it got me wondering about another epic Pure Michigan combination that I haven't seen so far. This brings me to my question...
Why doesn't Vernors have ice cream?
Is Vernors Ice Cream a Thing?
Vernors has been around for a long time. In fact, it's one of the oldest sodas in the nation, having been served to the public for the first time back in 1866. So it makes perfect sense that it should have its own ice cream.
Of course, you can add some vanilla ice cream to a glass of Vernors and make yourself a Boston Float or Cooler. But I'm talking about an ice cream itself that tastes like Vernors.
Back in 2017, Michigan ice cream brand Hudsonville did a Vernors-inspired ice cream called Comeback Cooler. It was a "French vanilla ice cream swirled with sweet, ginger ale syrup". That definitely sounds good. But again, why doesn't Vernors have its own ice cream? I could definitely get down with some ginger-flavored ice cream, and I'm sure I'm not the only one.
In the meantime, if this read has you really hankering for a delicious dairy treat, check out these 11 Lansing area spots where you can score a hand-dipped scoop of ice cream.
11 Insanely Awesome Hand-Dipped Ice Cream Locations
Enjoying an ice cream cone during summer in Michigan is tradition, but finding a good hand-dipped ice cream stand can be a challenge. Check out these Lansing-area hand-dipped ice cream locations.
These 24 Lansing Area Bakeries Serve Up the Best Sweet Treats
Cookies, cakes, bread, donuts, you name it; these bakeries have it. And, these bakeries are the best in the Lansing area. See if your favorite bakery made the list.
An Inside Look at Babe's Corner—Lansing's Hoagie and Soft Serve Ice Cream Shop
There's nothing better than a good sandwich, at least in my opinion. I know some people say pizza is their favorite food, or maybe tacos, but I don't think it can get much better than a good sandwich and some ice cream to wash it down with. That's why Babe's Corner on Michigan Ave in Lansing is a deliciously dangerous place to eat. Babe's corner serves up large and yummy hoagies, alongside spectacular soft serve. Not only that, but they have vegetarian and vegan options, which makes it great because it has a little bit of something for everyone. If you've never been there before, check out the pictures below. You'll get a vibe of what Babe's Corner is all about, and perhaps you'll be inspired to grab a hoagie and some ice cream for lunch today.