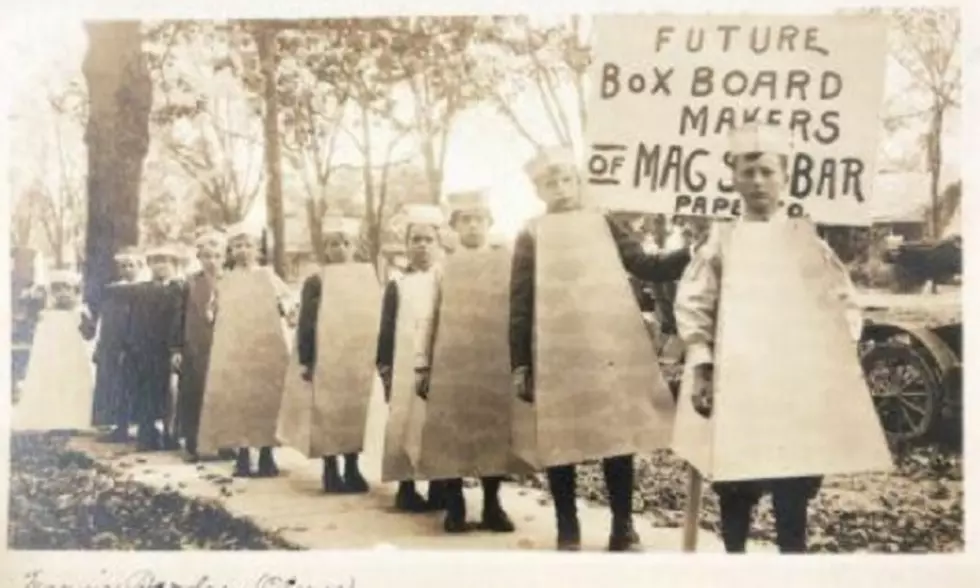 A Potpourri of Rare Michigan Photos: 1900s-1940s
available @ worthpoint.com
I'm always on the lookout for Michigan photos that are rare, old, quirky, odd, historic, and unusual. Sometimes it gets frustrating and difficult when looking for images of a certain subject or topic. So I thought I'd do something just a tad different.
I gathered up over forty Michigan photos that are rare, oddball, and historic, and put them all in one gallery – sort of a potpourri of topics. Some are self-explanatory, some are hard to define.

In the gallery below you'll see Babe Ruth, some old Harleys, a bizarre scene taken at the Battle Creek asylum, the Beatles, Buffalo Bill, inside the Motown recording studios, a haunted house, a haunted cabin, some ghost towns, an old Michigan plank road, a creepy preacher, the first Jesse James movie that was shot in Michigan, an eerie general store with a face in the window, the orphan train, a black panther stalking in a Michigan field, kids dressed up as boxes (this is a weird one), inside an old general store with an original sign for Vernors Ginger Ale, a Native American funeral, a photo that shows the ghost of an old woman, the Durand Circus Train Wreck, and a few other rare ones.
I thought it may be more fun just to see a bunch of these odd and rare photos all in one gallery. When you look at some of these you might think "what IS this?"
So have a look!
Rare Michigan Photos
MORE MICHIGANIA:
The Michigan Railroad That Was Never Used
Abandoned Farmhouse In Howell
Michigan Stagecoaches