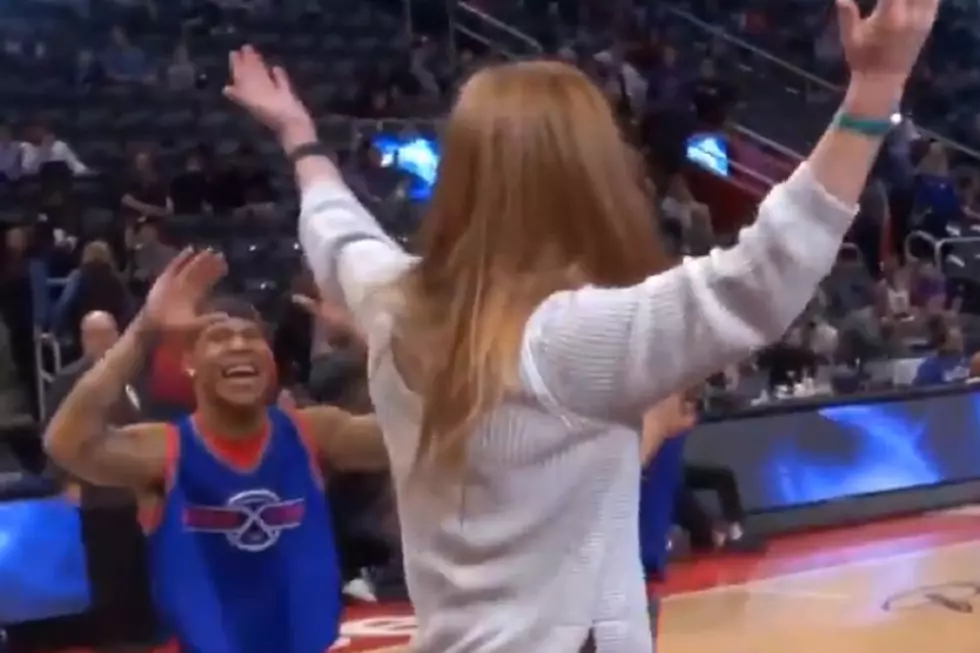 Poor Pistons Fan's Slam Dunk Attempt Ends In Face Plant
ESPN via YouTube
Looks like the team itself aren't the only ones having a rough time this season.
All we can say after seeing this is, "that poor girl."
Kylie, as reported by MLive, was attending Thursday night's game against the Milwaukee Bucks when she got the chance to show off her #skillz during halftime.
To her credit, the gameday staff and the crowd really had a lot of faith in her, pumping her up for her big moment which she had great form going into.
Well, Kylie must not be trained on the art of trampoline slam-dunking because she came up painfully short and landed right on her face.
Luckily, she did land on some cushion-pad things (this must be a common occurrence) and was smiling as she stood back up.
In the end, Kylie wasn't hurt, we don't have to feel bad for laughing and she was not the only one taking an "L" that night because the Pistons lost to the Bucks 126-106.
Thank you, Kylie, for bringing some excitement to an otherwise lackluster game!

Enter your number to get our free mobile app