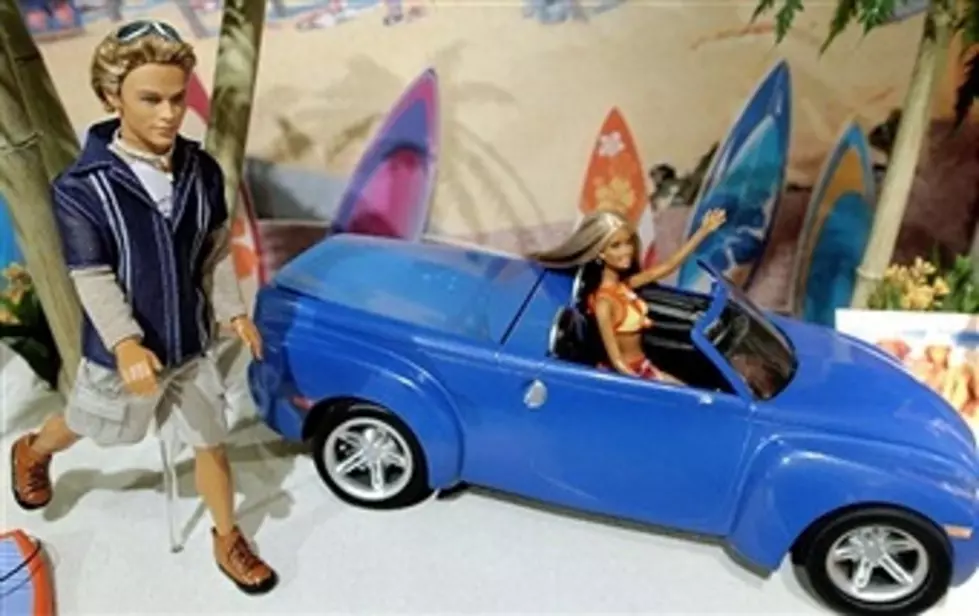 Barbie and Blaine Stephen Chernin Getty Images
Just when you think life can't get any better, Mattel comes out and with a new line of Barbie's.
The doll company is releasing to separate series just ahead of International Women's Day.  Mattel says these "inspiring women' dolls are based on historical figures like Amelia Earhart, and mathematician Katherine Johnson.
Mattel is also releasing 14 new "SHERO" dolls, as they call them, which they say will include fashion designers,actresses and even journalists...(yes we are hero's).
The toy maker conducted a survey of over 8 thousand Mothers around the world and found that over 85% are worried about the kind of role models their daughters are exposed to....(like the Kardashians ...but that's just me)
Download our free app to your I phone or other hand held device go to the App Store or Google Play.