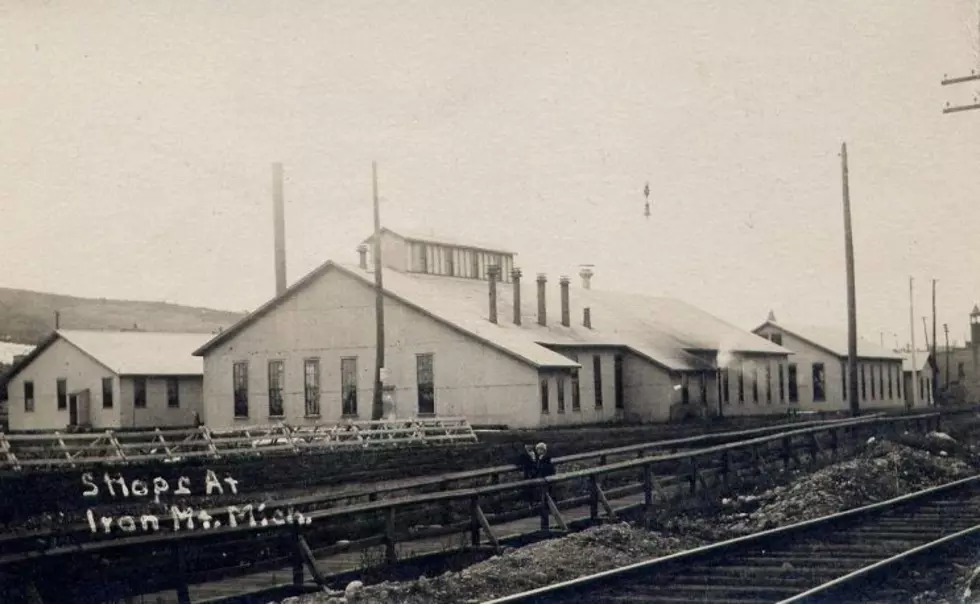 Since 1891, Dickinson is the Youngest County in Michigan
available @ worthpoint.com
We're always hearing about "Michigan's Oldest This" and "Michigan's Oldest That"...but what about something that is Michigan's "youngest"? Well here's one - it's the youngest county in Michigan.
That would be Dickinson County in the Upper Peninsula. It was named after former United States Postmaster General Donald Dickinson, who only served in that capacity from 1888-1889.
According to Dickinson County's web page, "It was organized from parts of Marquette, Menominee, and Iron counties.....(and) was approved by the State Legislature on May 21, 1891; (it) took effect on October 2, 1891."

There are three major cities/towns in Dickinson: Norway (1868), Iron Mountain (1875), and Kingsford (1923).
There are a few hidden ghost towns scattered throughout the county, but one you should seek out is Henderson in Felch Township. originally named "Sund", it's believed to have been named after Dickinson County's prosecuting attorney R.C. Henderson. There is nothing left in Henderson except a railroad that still runs through, but no homes, shops, no nuttin'.  There is extremely little written about Henderson, other than what we find in old atlases.
Among the smattering of towns in Dickinson County there's Channing, Felch, Foster City, Quinesec, Randville, Sagola, and Waucedah. Also the town of Ralph, which still has a couple of old buildings left. Names after Ralph Wells, son of lumberman J.W. Wells, the post office was referred to as Bryden until 1904 when it, too, was re-named 'Ralph'.
Dickinson County may be over one hundred and thirty years old, but it is definitely Michigan's youngest county...and a good, interesting place to ad to a roadtrip!
The gallery below shows a few photos of some of Dickinson County's towns: Foster City, Iron Mountain, Kingsford, and Norway.
Dickinson - Michigan's Youngest County
MORE MICHIGANIA:
Michigan's First Pizza Place
Michigan's 19 Smallest Towns (According to the Census, Which Means It's Not Really Accurate)
These towns in Michigan are the smallest in our state according to the latest census data. Take a look and see how many of them you know!
Michigan's Oldest, Still-Operating Courthouse