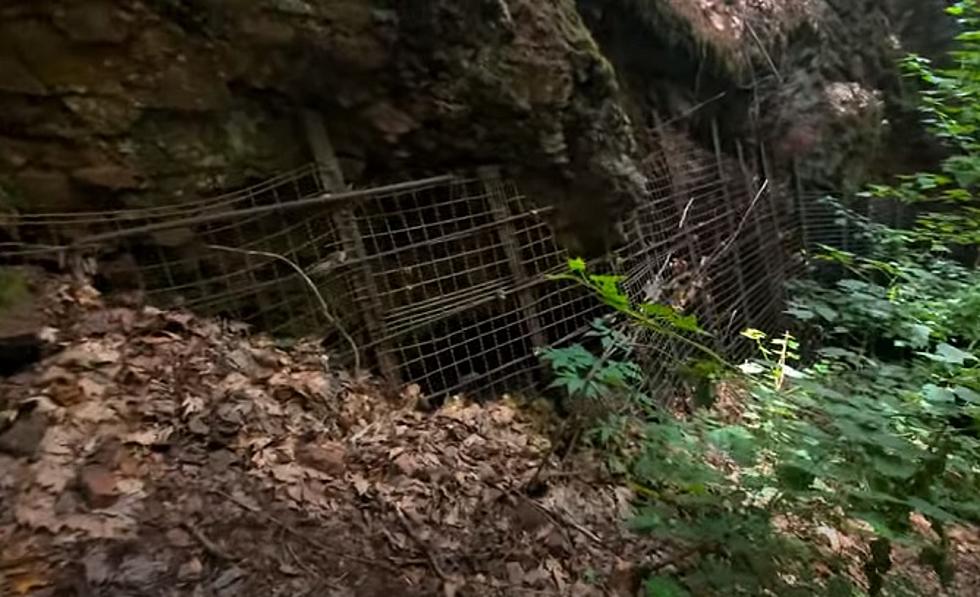 What Was Michigan's Very First Mine? This One, in Marquette County
LJB Adventures, youtube
There are seemingly endless old mines throughout Michigan's Upper Peninsula. Did ya ever wonder which one was the first? That would be the Jackson Mine near Negaunee in Marquette County.
In 1844, a government surveyor wrangled his deputy, William Burt, to lead a group of men into the Upper Peninsula to do a complete survey. In September 1844, Burt was surveying around Teal Lake when he noticed something odd.....his compass needle was jumping around in a strange manner, causing him to send his men out to explore the land. They discovered rock masses that contained iron ore, which was affecting the metal compass needle.
The local Indian tribes already knew of the rich ore deposits. In fact, Chippewa chief Marji-Gesick showed Jackson Mining Company's organizer Philo Everett a find of iron ore that was embedded in the stump of a fallen tree. Everett decided to build the Jackson Mine at the stump's location.
In 1847, the company was ready and began mining the ore. The initial deposits that were extracted were used to build a steamship.
By 1857, a town had grown around the mine and was named "Negaunee", a Native American term which loosely meant "pioneer."
FAST FACTS:
1900: Over 3.6 million tons of ore had been produced
1900: The historic stump burned and was ruined
1904: Commemorative monument mounted at the stump site
1904: No ore produced
1924 Jackson Mine permanently closed
1956: Designated an Historic Michigan Site
1971: A member of the National Register of Historic Places
2006: Negaunee forged trails for visitors so they could see the mine ruins.
The gallery below takes you around some ruins, into caves and tunnels, and depicts photos of what Negaunee and the mine looked like as far back as the mid-1800s.
Michigan's First Mine: Jackson Mine, Negaunee
MORE MICHIGAN MINES:
Back To The Delaware Mine
Abandoned Silver Mine, Lake Superior
Abandoned Grand Haven Mine