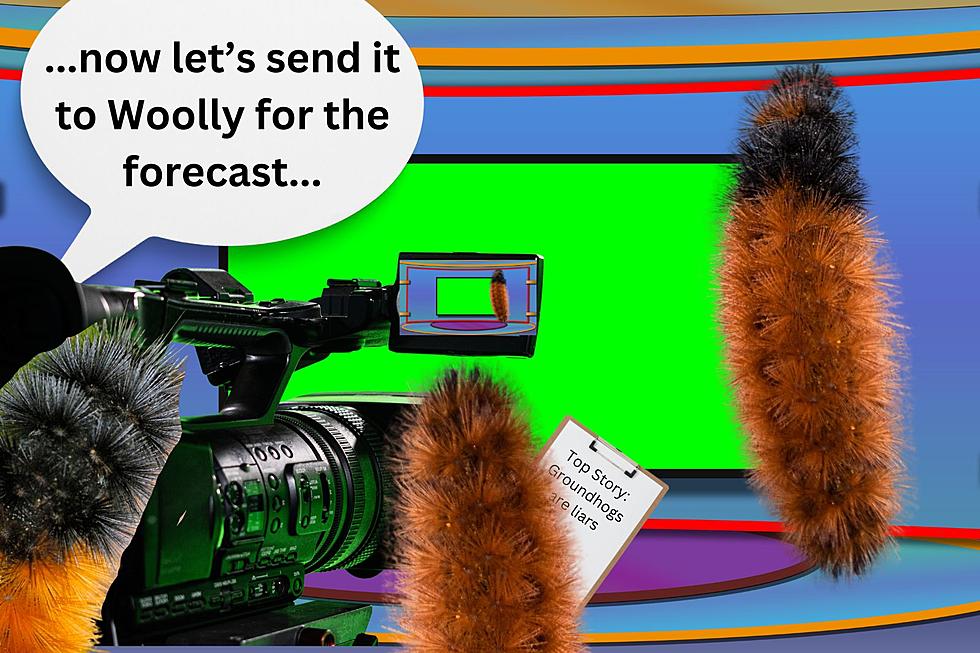 Caterpillars v Farmers Almanac: Who's Better Predicting Michigan Winters?
Canva
Michigan has its fair share of old wives tales that have served as indicators of how long a winter will be. From the size of pinecones, height of wasps nests, and bright winter leaves, Mother Nature seemingly provides its own special kind of long-term forecast.
Some of the previously mentioned predictors may not be as well known as the Michigan wooly bear caterpillar. These fuzzy little guys don't whisper into anyone's ear and tell them how early spring will arrive but, according to legend, the length of the brown portion of their back is an indicator of how long and harsh the Mittens winter will last.
Is Using Caterpillar's Markings to Predict the Length of Michigan Winters Accurate?
As the tale goes, the more dominant the black coloring, the longer and harsher the winter will be. It doesn't stop there though!
As you can see, the slight variations in color patterns of the Michigan woolly bear caterpillar give a deeper insight into the kind of winter it will be:
Small Centered Brown Section = Harsh Winter
Medium Centered Brown Section = Moderate Winter
Large Centered Brown Section = Mild Winter
More Black on the Head Area = Winter Begins Harsh, Ends Mild
More Black on the Tail Area = Winter Begins Mild, Ends Harsh
So, how accurate is this fuzzy little crawler at forecasting Michigan's harshest season?
If there is any tie between the length of the snow season and the Michigan woolly bear caterpillar, it's purely coincidental. Here's the real story from the experts at the National Weather Service:
The woolly bear caterpillar's coloring is based on how long caterpillar has been feeding, its age, and species.  The better the growing season is the bigger it will grow.  This results in narrower red-orange bands in its middle.  Thus, the width of the banding is an indicator of the current or past season's growth rather than an indicator of the severity of the upcoming winter.
Science hasn't stopped other states from riding the woolly bear wave, including Vermillion, Ohio's Annual Woollybear Festival (started in 1972) and Banner Elk, North Carolina's Wooly Worm Festival (started in 1978). Both of these events take place in mid-October and feature an official 'reading of the caterpillar' to determine the length of the impending winter.
These 10 Michigan Towns Experience The Worst Snowfall
Ever wonder where the worst places in Michigan are for snowfall? These 20 Michigan counties are the worst for snowfall in Michigan,
based on data collected
throughout the years.
WOW! Lansing's Five Worst Snowfalls In History
If you thought winter was bad this year here in Michigan, wait until you relive these past Michigan winters. Here are the
top 5 biggest
snowfalls in Lansing history.