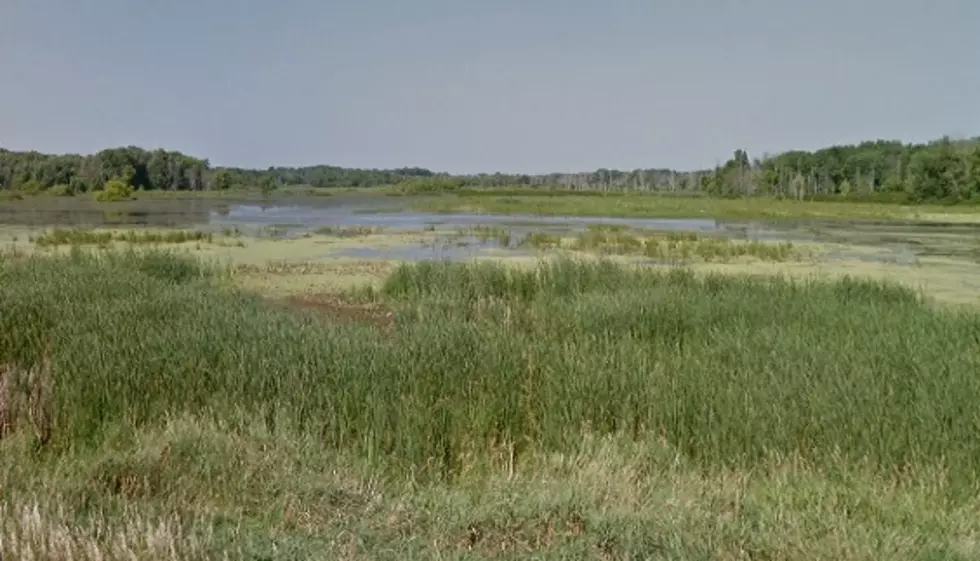 MICHIGAN ROADTRIP: Maple River State Game Area
Google Maps
Most of us in the lower half of the mitten who frequently head north, especially on US-127, have crossed over the bridge that spans the Maple River State Game Area. Have you ever looked out upon this fast marshland and wondered what type of wildlife awaits you in the swamps, the forests, and underwater?
Here's just a sample of the wildlife within this 9,252-acre wetland area:
Bald eagle
Beavers
Black bears
Black crappie
Bluegill
Bobolink
Bowfin fish
Bullhead and channel catfish
Canadian goose
Caspian tern
Chipmunks
Coyotes
Deer
Eurasian wigeon
Foxes
Great blue heron
Great egret
Great horned owl
Green heron
Hudsonian godwit
King rail
Least bittern
Least sandpiper
Lesser yellowlegs
Marsh wren
Mice
Mink
Muskrats
Northern harrier
Northern pike
Osprey
Pectoral sandpiper
Porcupine
Possums
Prothonotary warbler
Pumpkinseed fish
Rabbits
Raccoons
Red-headed woodpecker
Red-tailed hawk
Ring-necked duck
Rock bass
Rough-legged hawk
Rusty blackbird
Sandhill crane
Semipalmated sandpiper
Short-billed dowitcher
Short-eared owl
Smallmouth and largemouth bass
Snakes
Snowy egret
Squirrels
Solitary sandpiper
Sora Trumpeter swan
Sunfish
Tundra swan
Turkeys
Turtles
Weasels
Wood duck
Woodchucks
Yellow perch
And there are many more. I wonder if any cougars have shown up yet…who knows?

Named after the village of Maple Rapids, this is Michigan's longest contiguous wetland complex, going through Clinton, Gratiot, and Ionia Counties. Maple River is the only incorporated community inside the game area and is only one of a very few old area settlements that have survived.
The US-127 bridge is two miles north of Uncle John's Cider Mill, and when I drove across over the weekend, the marshland was PACKED with hundreds of herons and cranes! There are little side roads where you can park and observe…great place for anyone who enjoys observing wildlife.
As for the village of Maple Rapids, it was originally a place in the early 1800's where Ottawa Indian chief Maketoquit made maple sugar. George Campau came to settle and named the area Maple Rapids in 1826 after building a trading post. Soon afterward in 1852 came a general store, sawmill, dam, and post office. It became an incorporated village in 1881 and was a vital lumber town in the area.
Take a roadtrip along the game area sometime, and visit the small town of Maple Rapids while you're at it. The village is located in Essex Township, Clinton County!
MORE TO EXPLORE: Michigan's Grand Canyon