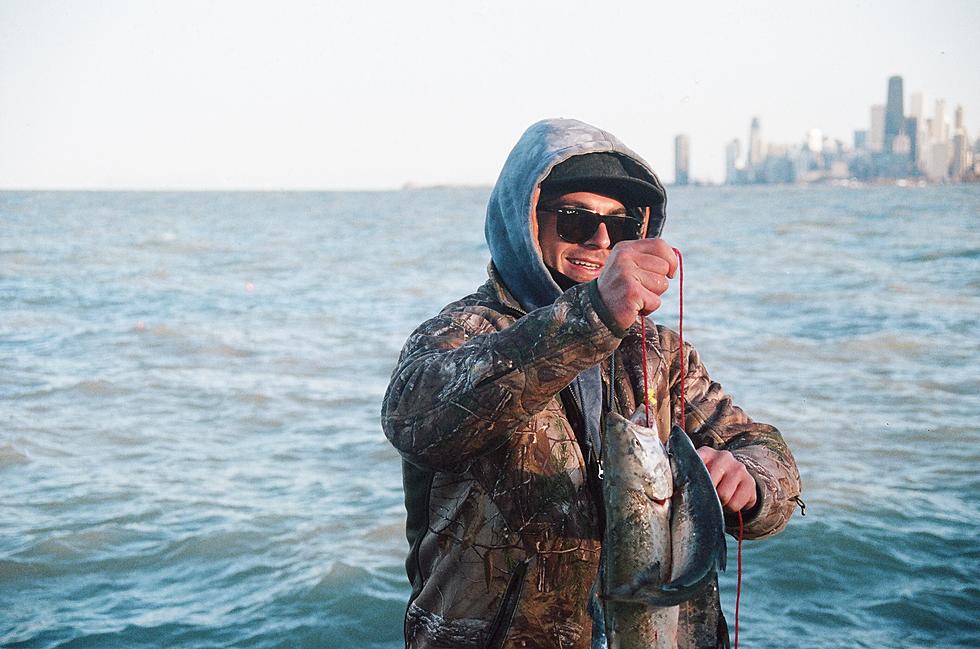 Is Your Michigan Fishing License Expired?
Skyler Gerald via Upsplash
There is nothing like getting up before the rest of the world, walking through dew soaked grass, trying to be as quiet as you can be when walking on an aluminum dock, loading your gear, pushing away from the dock and leaving everything else in life on the shore. I'm not sure there is a more "Michigan" activity than freshwater fishing.
Fishing with your dad was a right of passage. My dad helped me get my first red ear off the hook, "Start at the head and slide your hand down" he said. Of course I was so excited to have landed my first catch that I didn't listen! Those fins can pack a punch. Listen to your dad kids!
I remember everything about moment. I can smell the air, and I can still hear the water lapping between the pontoons. I can smell the lake and feel the sun on my face. If you're able to, give this memory to a kid in your life.
The State of Michigan requires a fishing license for anyone 17 years of age or older in order to fish. If you are under the age of 17 you can fish without a license, but you must follow all of the state rules and regulations. It should be noted that, according to The Michigan DNR rules, 'Any adult actively assisting a minor who does not have a license must have a fishing license'.

Something else that took me by surprise: You need a fishing license to not only target fish, but reptiles, amphibians and crustaceans.  Keep this in mind if you don't have a license but you have kids or grandkids who love to catch frogs or snakes. If you're going to help them make sure you have a fishing license and review all the Michigan Regulations on the Take of Reptiles and Amphibians so you do everything on the up and up.
If you're taking a kid fishing, I highly recommend taking them to a Michigan License Agent Location (click here for an interactive map) and getting them the voluntary annual all species youth license. If you can, get them their own tackle box, combo reel, hooks and bait. It's an experience they'll never forget and they will be official, responsible, card carrying members of the great outdoors and it can become an annual tradition.
Fishing licenses are annual and go into effect on March 1st on the year purchased and are valid through March 31st the next year.
Pricing varies, depending on age and residency and can be purchased at any License Agent Location or online at MDNR-ELicense.com. Here's a quick look at the pricing:
FISHING LICENSES
Annual all species resident - $26
Annual all species nonresident - $76
Annual all species senior (65+ or who are legally blind, Michigan residents only) - $11
Underwater spearfishing (resident or nonresident) - Free (A DNR Sportcard may be needed. See page 6 of the Fishing Guide) and requires monthly effort and harvest reporting.
Annual all-species youth (voluntary license for residents or nonresidents under the age of 17) - $2
Daily all species resident/nonresident - $10/day (you set the date/time for the license to start)
SPORTCARD $1.00
PERMITS/TAGS The sturgeon permit and harvest tag are no longer required. However, you must register your sturgeon harvest within 24 hours.
Combination license HUNT/FISH COMBO (Combo includes base, 2 deer and annual all-species fishing)

Resident - $76
Nonresident - $266
Senior (65+, Michigan residents only) - $43
UP NEXT: How to Get Your Boat Ready For Spring in Michigan