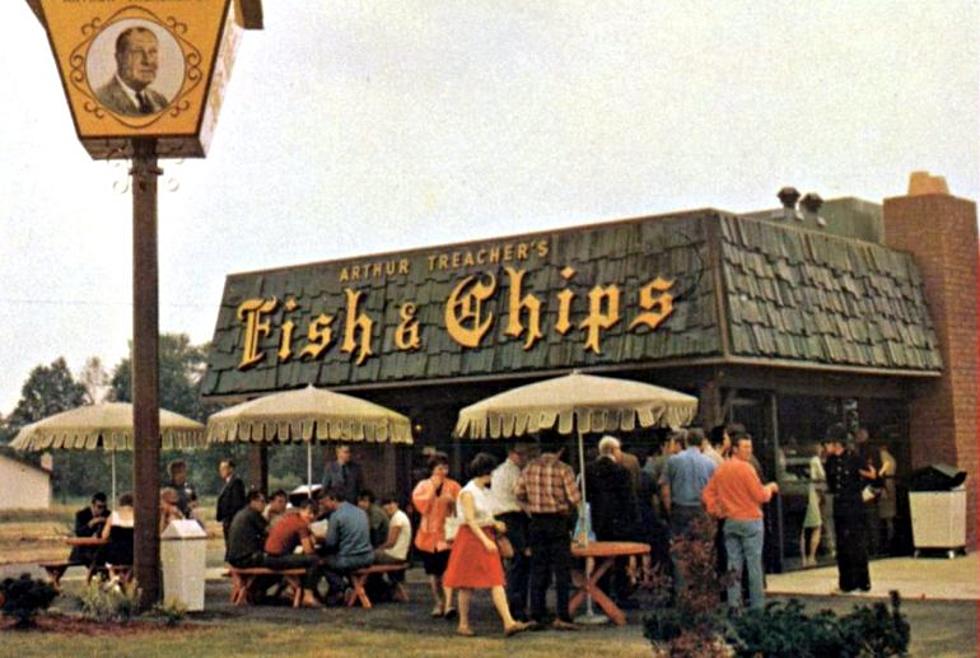 Fish & Chips: Are Any Arthur Treacher's or 'H. Salt' Still in Michigan?
clickamericana.com
I remember back in the 70s when there were those H.Salt Fish & Chips shops. Crispy fish filets, huge french fries (chips), smothered in that tasty malt vinegar - a tradition that originated in Great Britain in the 1860s. Then all of a sudden the Michigan shops disappeared.
Then along came Arthur Treacher's Fish & Chips. When H. Salt disappeared, I thought the name was changed to Treacher's...but no. Treacher's came along as a separate entity in 1969, four years after H. Salt arrived.
So backtracking, what happened to H. Salt? The first shop opened in 1965 in California. When Kentucky Fried Chicken co-partnered with them in 1969, the first Michigan shop was opened in Lansing, followed by many other Michigan towns & cities. KFC sold H. Salt in 1980. From there, they disappeared, one-by-one. In 2020 there were seven U.S. locations left, all in California, but thanks to Covid and shops closing, there may not be any left open...maybe one?

Now, as for Arthur Treacher, IMDB states he was a British actor who gained notoriety in America by portraying stuffy butlers in 30's films, co-starring alongside Shirley Temple, Mickey Rooney among others, up until 1964 when he appeared in Disney's "Mary Poppins". He made a few other film and TV appearances up until 1974, including his stint as announcer on Merv Griffin's daytime show. Then in 1969, here's his name splashed across this new Fish 'n Chips eatery. Although Treacher was tight-lipped about his actual involvement with the restaurant, it's widely believed they only used his name, and he was not involved with any financial or business dealings.
Who was the main man behind Arthur Treacher's?
Dave Thomas, the founder of Wendy's.
According to doyouremember, thanks to the rising prices of cod, Treacher's had to file bankruptcy in the late 70s. Like H. Salt, there were only seven Treacher's left in the U.S.: three in New York and four in Ohio.
So, fellow fish fans, with no H. Salt and Arthur Treacher's left in Michigan, what's to do?
Visit Long John Silver's.
FISH AND CHIPS
MORE STUFF:
UP NEXT: 25 Best Burger Joints in Michigan
READ MORE: Michigan Restaurants That Should Be Franchised Nationwide
SEE MORE: Our Favorite Comfort Foods