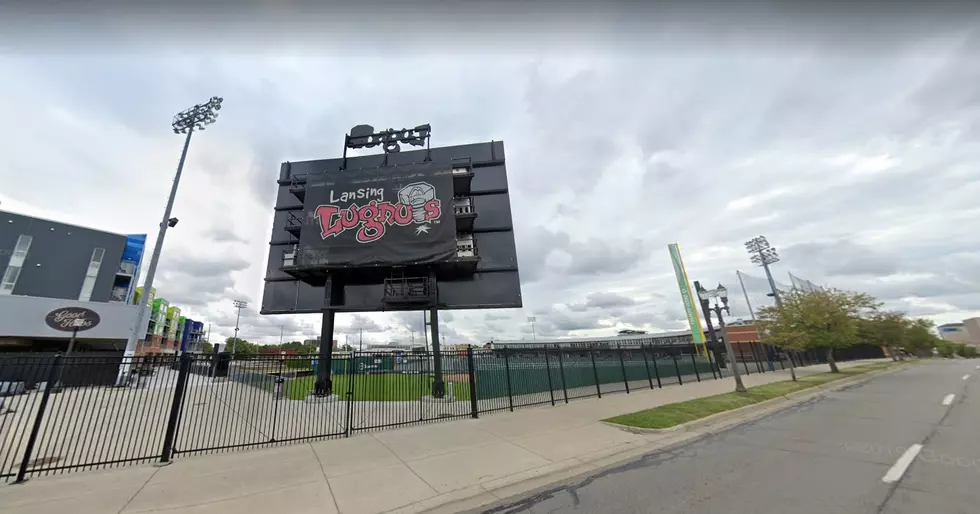 Cooley Law School Stadium Becomes Jackson Field
Courtesy of Google Maps
A bit of trivia here for you. A question if you will:
What was the name of the baseball stadium downtown on Michigan Avenue where the Lansing Lugnuts have played at since 1996 before it was Cooley Law School Stadium?
No Googling. I'm not Googling. Do you remember? Ready?
If your answer is "I can't remember" well then you're in good company. Well at least I would hope that you think you are in good company because that company is me. I can't remember the original name of the stadium either. Unless it was Lugnuts Stadium. But I can't be sure.
Of course the venue has been known a long time as "Cooley Law School Stadium" (in fact for a decade) but just like a lot of things these days, that's going to change. According to a press release on the Lansing Lugnuts Facebook page, the new naming rights sponsor for the stadium is Jackson National Life Insurance Company and the agreement will last through 2027. You have probably noticed the big Jackson National Life logo on the field in season's past when Cooley Law School's name was on the stadium.
By the way, the new stadium name will be "Jackson Field".
According to the press release:
"This is an immensely important day for us," said Lansing Lugnuts owner Tom Dickson. "We've had a strong relationship with Jackson for the last 10 years and we're excited to take this next step forward, signing a long-term investment that will benefit the City of Lansing and Mid-Michigan in the next decade."

Jackson began its support of the Lugnuts as a field-level sponsor in 2010. This announcement extends their sponsorship to cover the entire stadium, including the playing field. The Lugnuts' home ballpark, which opened in 1996 on Michigan Avenue between Cedar and Larch Streets, had been Cooley Law School Stadium since 2010.
Get more info here about the stadium name change at the Lugnuts Facebook page.

Enter your number to get our free mobile app
KEEP READING: See how sports around the world have been impacted by the coronavirus