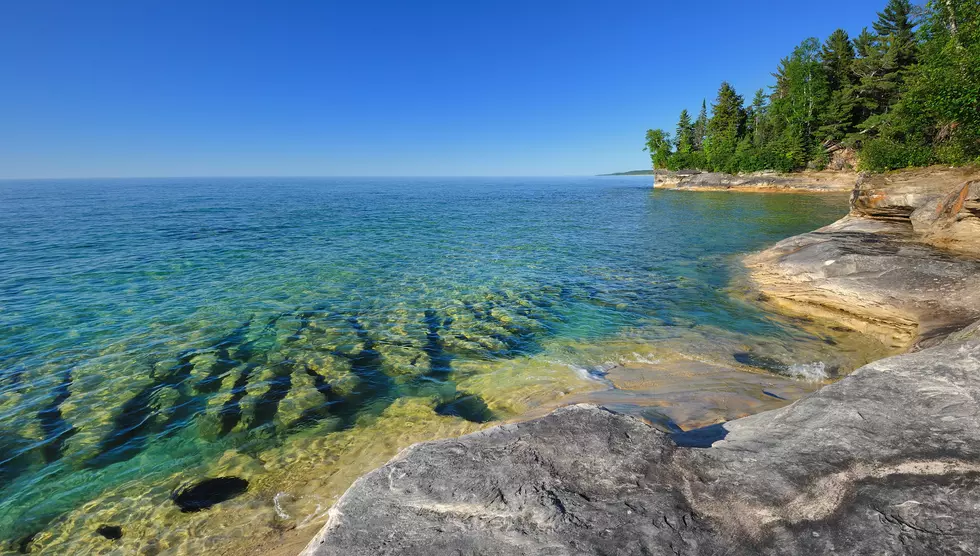 Best Michigan Lakes To Visit In The Summer Of 2021
Michigannut/
Michigan's beautiful lakes make our state a top destination spot.
Many have said you can't swing a dead opossum without finding a lake in Michigan.  Still not sure what a dead opossum has to do with out states tourism industry, but we sure do have a lot of beautiful lakes in our Great Lakes State.
No matter where you choose to vacation, you are always close to a lake in the Mitten State.  Our state is surrounded by four of the Great Lakes which makes us a top destination spot.
Here are the top rated lakes in our state.
Lake Michigan  This beautiful lake is one of the largest freshwater lakes in the world  its beautiful coastline is on the western side of the state. The beaches are amazing.
Lake Superior Fun fact: I have never swam in Lake Superior because it is so darn cold, but the views of the lake and its surroundings are absolutely gorgeous.  Lot's of people love to kayak on this lake and view Pictured Rocks from the water, which is awesome
Lake Charlevoix One of our largest inland lakes in Michigan.  A beautiful lake in a beautiful area.
Lake Leelanau If you have spent any time in Traverse City you have probably been to this beautiful lake in Northern Michigan.
Higgins Lake This lake is popular no matter the season.  One of the top ice fishing lakes in Michigan, also VERY popular in the summer for any kind of water sport.  This crystal clear, sandy bottom lake is beautiful and it is where I spent every summer as a kid and still do as an adult.
Portage Lake This is one lake I have never been to.  My daughter and her friends love this lake and have a blast there throughout the summer.  Portage lake is also very popular with divers as there are some shipwrecks that are fun to explore.
See Striking Photos of the Tourism Industry During COVID-19