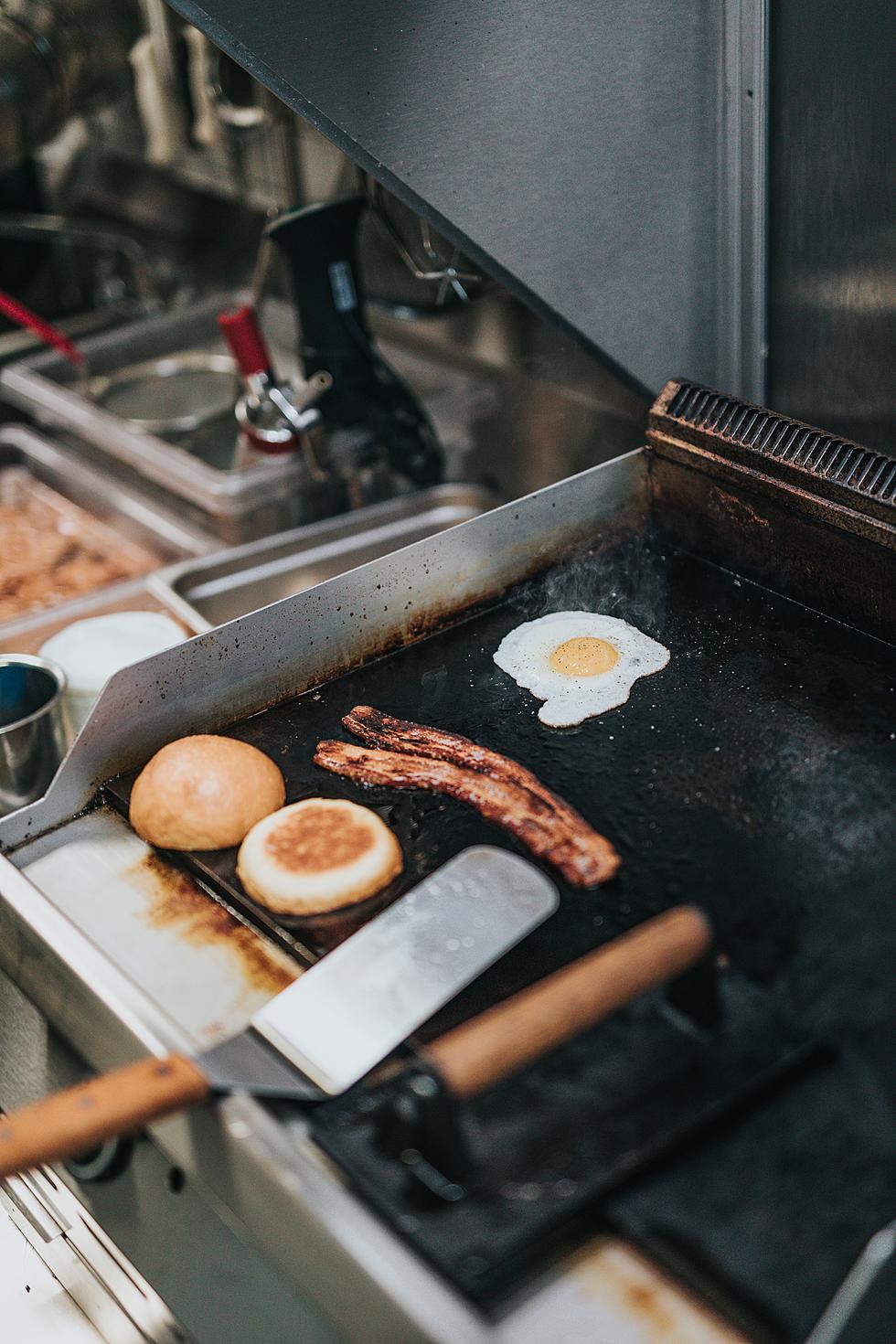 Where To Find the Best Breakfast in Jackson
Nathan Dumlao via Upslash
There is no shortage of incredible restaurants in the Jackson area, but let's focus on the most important meal of the day: Breakfast! Bring on the bacon and eggs cause we're gonna get greasy!
Roxy Café, 606 N West Avenue
Yes, you may have to wait. Yes, you could have to wait outside because this place isn't huge. Regulars know you can walk in the back door, through the kitchen and into the dining room.
Roxy Café has cinnamon rolls the size of your head and they aren't selfish when it comes to their icing either. With omelet names like "Homer Simpson", "Bikers Dream", and "Gary Busey" you'll find the menu itself to be entertaining. For example "The Desperate Wife" omelet is "served in peace and quiet with music and served by a shirtless plumber".
Speaking of the menu it is under the glass on your table. Diners will often slide their business card under the glass, so you can spend your meal looking to see who sat at the table before you.
Spend just 2 minutes in the Roxy Café and you'll know it's family-owned. They watch out for each other, but they also don't let anyone get away with anything. Some of the crew have been there, well, a long time.
Virginia Coney Island, 649 E Michigan Ave
Virginia Coney Island knows breakfast, Jackson and their clientele. That said, I don't think counting is their forte, either that or their "3 egg omelets" are ostrich eggs.
You won't leave hungry, especially if you try my favorite breakfast item, The Coney Island Scram. Your mouth will water and your cardiologist will plan their next vacation when this arrives at your table. You'll get 3 eggs (uh-huh), diced ham, onion, green pepper and cheese served with American Fries and toast. If you like your American Fries crispy, tell them, you'll get just what you asked for.
This is also another family-owned business and though the staff may not all have the same last name, they certainly love one another and their regulars.
Side note, their coney dogs are world-famous. Get one to go for lunch.

Candi's BZB Café, 225 S Mechanic Street
Chicken and waffles. Period. The best chicken and waffles I have ever had. They even have a spicy syrup that enhances the flavor of both the chicken and the waffle. Once the Belgium waffle and chicken breast pairing are placed on the table you'll lose track of time.
Candi's is, you guessed it, family-owned. Candi herself is the feisty server on the floor who knows just about everybody by name and isn't shy about expressing her opinion. My advice is to not upset her as you could end up on her bulletin board.
Roosters Coney Island, 820 W Argyle Street
Yup. Locally owned and it shows. Every dish that comes out of the kitchen is delicious. The crew at Roosters have been there for years and know what you like better than you do. This is the place for eggs, bacon and toast. Not shy with butter on anything either.
If there's a line, wait, you won't be disappointed.
When you find yourself in Jackson during breakfast hours stop by any one of these places and tell them I sent you. Except for Candi's, probably best not to mention me as I think I made it on her bulletin board.
MORE: Jackson, Michigan Chili (Coney) Dog Tour