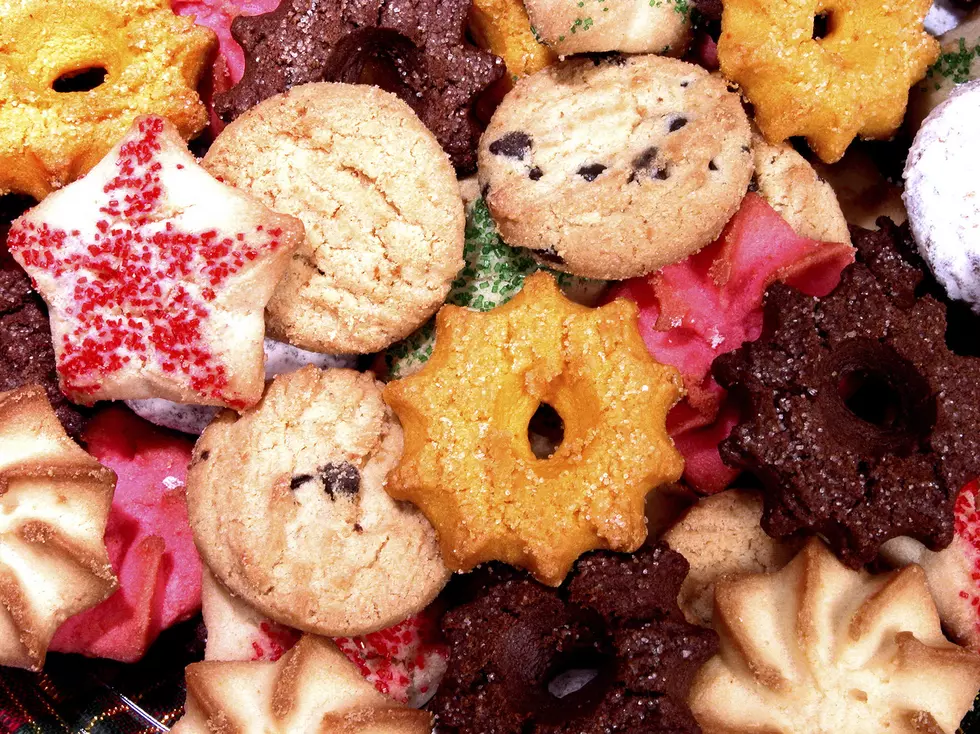 Add This "Iconic" Michigan Cookie Recipe To Your Holiday Baking
Jaimie Duplass / Getty Stock / ThinkStock
It's that time of year where everyone does these surveys to try to figure out the "favorite" holiday cookie in each state, but what about ones that just plain "scream" Michigan!?
Sure, we could all cast our votes and we all have varying opinions on what the "official" holiday cookie of the Great Lakes State should be. If it were up to me, it would just be simple sugar cookies we decorate with fancy frosting.
However, Delish did some digging and found Michigan's love for cherries continues on into the holidays.
"If you love cherries, Michigan is the place to be in the summertime. Even during the holidays, however, residents find ways to munch on the tart fruits," Hannah Doolin wrote. "These chocolate cherry cookies incorporate chewy dried cherries for an extra bite."
They link out to a recipe from California chef and food blogger, Gaby Dalkin of "What's Gaby Cooking" for her "Chocolate Cherry Coconut Cookies" that she was inspired to make after a trip to the mitten!
"Having just come back from a trip to Michigan, I am all about the cherries right now. Sweet cherries, tart cherries, dried cherries, juiced cherries, Chocolate Cherry Coconut Cookies,…. basically any form I can get cherries in, is good for me," said Dalkin.
8

 

oz

 

2 sticks unsalted butter, softened

1

 

cup

 

dark brown sugar

1/2

 

cup

 

white sugar

2

 

large eggs

2

 

teaspoon

 

pure vanilla extract

2

 

cups

 

all-purpose flour

1

 

teaspoon

 

baking soda

2

 

teaspoon

 

sea salt

1/2

 

teaspoon

 

baking powder

3/4

 

cup

 

shredded coconut

1

 

cups

 

old-fashioned oats

1

 

cup

 

chocolate chips

1

 

cup

 

dried tart cherries
If you are looking to test out your baking skills on some Michigan-made treats this holiday season, we'd have to agree that these are a great idea!
What are some of your favorite holiday cookie recipes?
Looking for more Michigan-made sweet treats you don't even have to bake yourself? Check out the "Bumpy Cake" and its roots here in the Mitten:
SEE MORE: The Bumpy Cake's Roots In Michigan

Enter your number to get our free mobile app