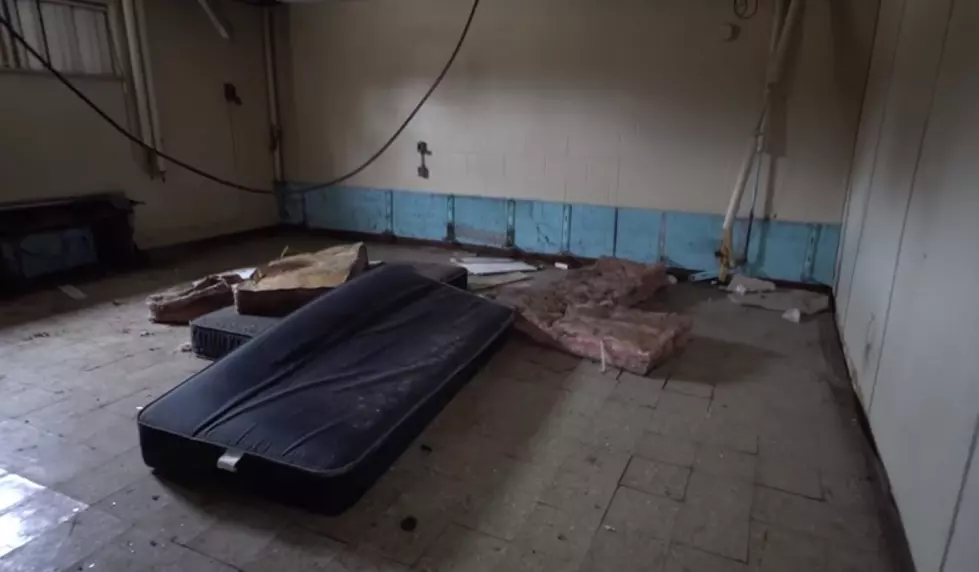 Abandoned Fire Station, 2014-2017: Flint, Michigan
Ruin Road, youtube
Flint closed many of its police and fire departments in the early 2010s thanks to the loss of federal grants and staffing problems. Southside fire station Number Eight was one of them.
Station Eight shut down in 2014 and sat deserted for a number of years.
Once closed, Fire Station Number Eight was wide open for vandals and looters…someone even came in and stole the air conditioning. What was to become of the building? Wrecking crew? Razed to become a parking lot? Drive-thru restaurant?

The photo gallery below shows images of the disarray: dark hallways, discarded firefighter boots, fire hoses, furniture, grids, kitchen utensils, lockers, maps, memos, papers, trashed bathrooms, video tapes…..and a morbid surprise the videographers were not expecting.
Traipsing thru this abandoned station, it looked like a bleak future for the station…..but wishes of the residents in the neighborhood finally came true as new life began being pumped into the building. The station was re-furnished with replacements and new equipment, a thorough cleanup, and fresh coats of paint.
Finally, on Tuesday, August 29, 2017, Flint Fire Station Number Eight opened for business once again. The American flag was raised on the years-empty flagpole and crews manned 24-hour shifts. People who attended the re-opening were welcomed with facility tours…and free hot dogs!
Flint's Station Number Eight is located at 202 East Atherton Road…..if/when you drive by, stop in and say thanks! But for now, take a look at what the station looked like before the renovation began...
Abandoned Flint Fire Station, 2014-2017
MORE MICHIGANIA:
Inside An Old 1860 Copper Mine
Vintage Photos of Old 27
Michigan Carpenters, 1890s-1920s