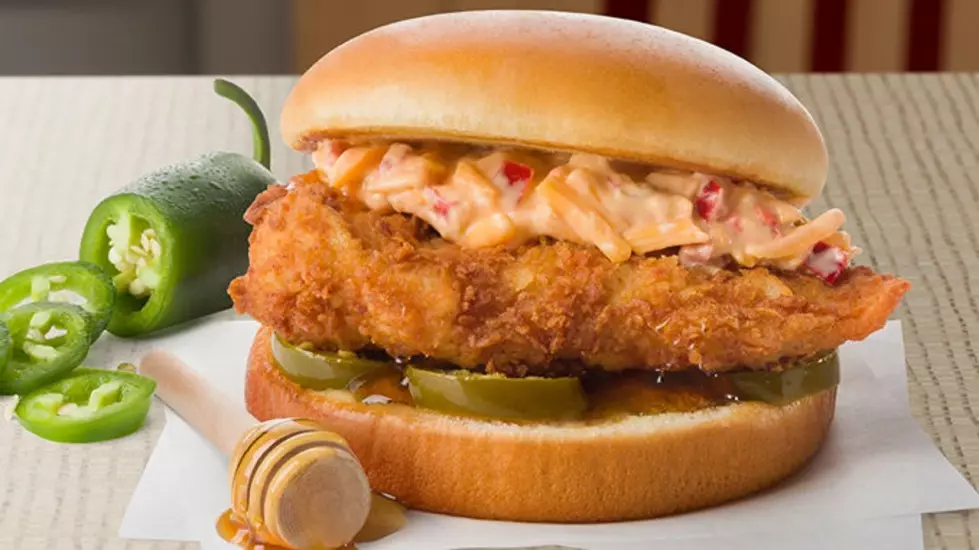 A New Chick-fil-A Sandwich? Yes Please
Credit: Chick-fil-A
You had me at Chick-fil-A.
I know there's been a chicken sandwich war going on for a minute. And honestly, Popeyes has been slaying it lately.

Enter your number to get our free mobile app
I think even McDonald's has brought back their spicy McChicken sandwich and put it on the value menu. Plus, if you throw in the new spicy McNuggets they are now selling (complete with MIGHTY SAUCE), everyone is putting it all on the line in the battle for chicken supremacy. And it appears everything must be spicy.
Chick-fil-A has entered the chat and they too are bringing the heat. Now mind you they have a spicy chicken sandwich and spicy deluxe sandwich. But they are stepping their game up this time around. And I can't wait to sink my teeth into this one.
Introducing...well you've seen the picture.
But they gotta bring this one to Michigan. It's got a deliciously southern twist to it, but I'm dying to try it.
The newest test item features an original Chick-fil-A filet drizzled with honey, topped with southern style pimento cheese and served on a warm, toasted bun with pickled jalapeños.

Fellow chewer and YouTube reviewer PapiEats spotted the Honey Pepper Pimento Chicken Sandwich at his local Chick-Fil-A in Greenville, SC selling for $5.49. It's also available with a spicy filet for $5.79, and a grilled filet for $6.35. (chewboom)
At present, the only drawback I can think of for this thing might be the pimento cheese. However, it seems pretty complex with said cheese, jalapeno peppers, and honey drizzle. Sounds delicious and I hope it gets to us here in Michigan soon.
UP NEXT: The Best Fries In Lansing