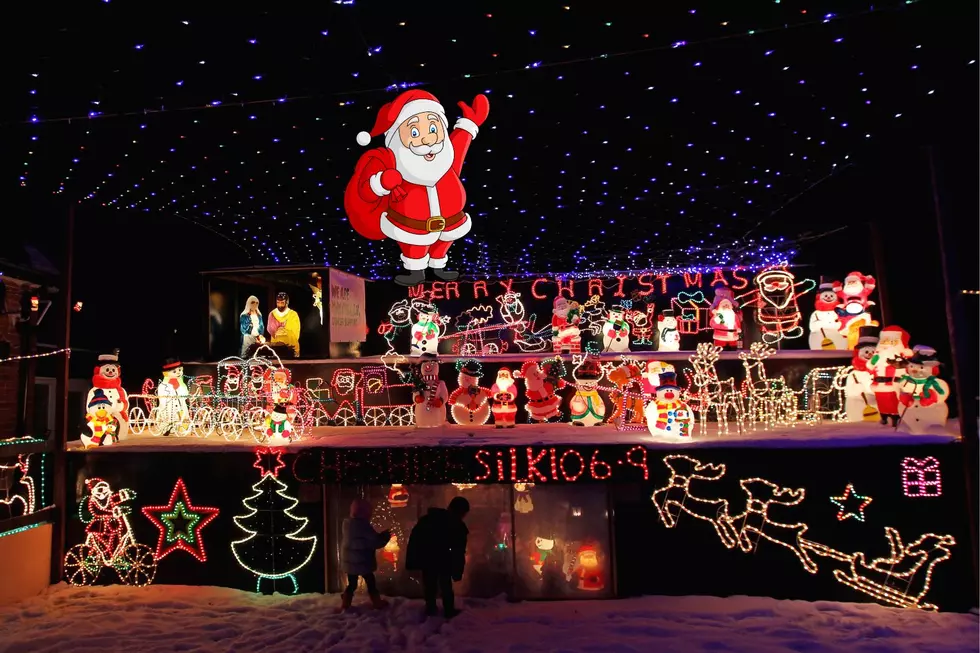 7 of the Most Charming Christmas Towns Besides Frankenmuth You'll Find in Michigan
Canva
When you think of Christmas in Michigan, many people immediately think of Frankenmuth.
Since Frankenmuth has the world's largest Christmas store, it is understandable why that is the first location you think of.
However, there are so many Christmas towns that you can visit so you can experience all of the holiday cheer.

Rochester
If you love lights, the downtown area of Rochester will bring you so much happiness.
It is the twinkliest city in all of Michigan.
Traverse City
In early December, it seems like Christmas threw up on downtown Traverse City.
You can go skiing, snowshoeing, and ride snowmobile rides while you frolic through this winter wonderland.
Mackinac Island
If HGTV called Mackinac Island one of the best Christmas towns in the whole country, it must be true!
With horse-drawn buggy rides, a Christmas bazaar, a visit from Santa, etc., make sure you add Mackinac Island as a Christmas town.
Holland
With the city's annual Parade of Lights event, Holland gets into the holiday spirit the right way.
"[Santa Claus] will be escorted by 75 floats, trucks, antique cars, walkers, and marching bands...all decked out from top to bottom in thousands of sparkling lights!"
This year's Parade of Lights is happening on Tuesday, November 29th at 6:30 PM. So snag your tickets immediately!
Christmas
The town of Christmas was made for this exact reason: to be a Christmas town.
Exploring The North says it best:
"Come to Christmas, where it's Christmas all year round."
Grand Rapids
There was no way that I wouldn't add Grand Rapids to the Christmas towns you need to visit.
From ice skating at Rosa Parks Circle to getting to the holiday spirit while watching performances of The Nutcracker, The Polar Express with the Grand Rapids Symphony, and A Christmas Story The Musical at DeVos Performance Hall, Grand Rapids has Christmas covered.
St. Joseph
Rumor has it that the town of St. Joseph is Santa Claus' real home. If the kiddies want to see Santa, you do not have to catch a flight to the North Pole.
Michigan's Most Dazzling Christmas Light Show
With over 1 Million points of light, this is Michigan's biggest and brightest light show.