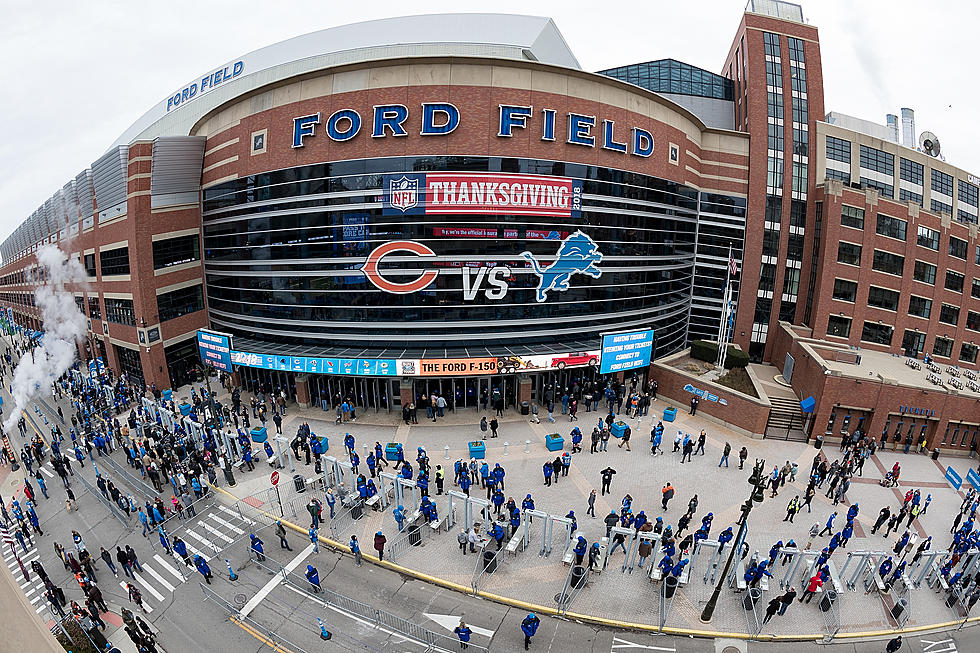 Why The Detroit Lions Play Every Thanksgiving
Getty Images
The Lions are facing off against the Bears on Thanksgiving in a revival of the first Thanksgiving day match-up for the Lions.
So why do the Lions play every Thanksgiving Day?  The answer is simple . . .
TO SELL MORE TICKETS!
The tradition started in 1934 when the Lions had a very good team, but couldn't seem to put any butts in the seats.  Even though they only had one loss, they were averaging less than 15,000 people at each game.

The owner, George Richards, needed something to raise attendance and awareness that his new football team in Detroit was actually good!  He proposed a Thanksgiving Day game against the undefeated Bears, who had just won the championship the year before.  So did it work?
YES!
The game sold out at 26,000 fans, and many more waiting outside, hoping to get into the game.  The Lions lost the game, but ever since they have played in front of a sold-out crowd on Thanksgiving.  Even when they went 0-16, the crowds still respected the tradition.
This year has felt a lot like the infamous 0-16 year, but hey, at least we have a tie this year. That was sarcasm btw.
I've been a lifelong Lions fan, with no plans of changing any time soon. I have to admit though that this year, we are a special kind of bad. Sure we have the tie under our belts so we won't end up losing every game, but that doesn't offer much relief for Lions fans.
I think the biggest point of frustration for most fans is that it feels like we have no path to get better. The Bears are not doing much better this season, and NFL fans are all calling for the Lions to be taken off of the permanent Thanksgiving Day game spot.
Listen.
As a lifelong Lions fan, you can't take this away from us. Sure it all started as a money grab. Sure we haven't been the greatest NFL franchise in the last  . . . well, ever.
I just don't know of many things that would make the franchise sink deeper into despair than losing this game. Nobody that roots for the Lions needs that kind of kick in the teeth during the holidays.
Every Detroit Lions Quarterback Since 1960
There have been 40 Detroit Lions quarterbacks in the past 60 years, and not one of them has taken us to a Super Bowl.
These 10 Celebrities All Root For The Detroit Lions
Look, I can't hate on you for rooting for them. It's a Michigan thing. Check out these celebrities who also root for the Detroit Lions.