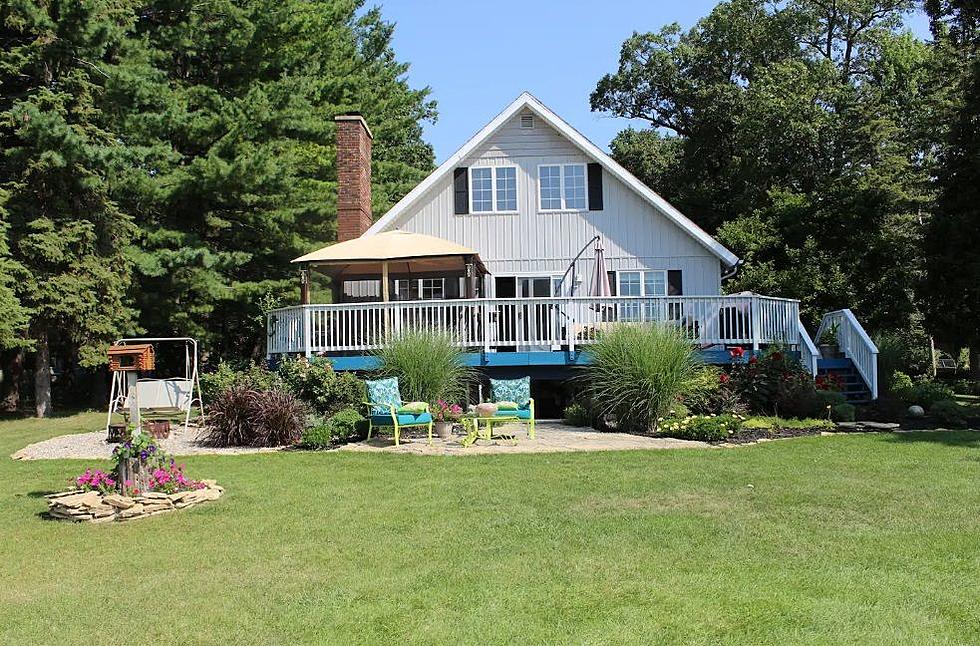 Enjoy Lakefront Living at This Airbnb in Clark Lake, Michigan [Gallery]
Meredythe via Airbnb.com
Are you trying to plan your next big trip? Maybe you have a wedding next year and the bachelor or bachelorette party isn't set in stone yet. I may or may not have found you the perfect spot.

The Turtle Cove Lakefront
This Airbnb is a private lakefront apartment and it has a beautiful view of Clark Lake. If you're looking for a trip that includes ultimate relaxation, this is the place for you. Turtle Cove has a sauna, hot tub, pool and beautiful gazebo.
It has four beds and sleeps five guests. A fully furnished indoor kitchen is available as well as an outdoor kitchen! You can find the outdoor one located underneath one of the gazebos.
If you want to spend sometime on the water, you can kayak or rent a boat or jet ski and tie off at the dock. Warm up near the outdoor fireplace afterwards and watch the sunset over the lake.
Pets are allowed, but there is a $100 pet fee.
Guest Reviews
All of Turtle Cove's guests have had great things to say about Meredythe's hospitality. They were so pleased with their stay that it's received 4.93 stars. Here's what one guest had to say;
The property is just beautiful and so peaceful. We enjoyed the large heated pool, private sauna, hot tub, large beautifully landscaped yard and the lake. The apartment is cozy, clean, and offers many amenities. We were able to dock our boat at Meredythe's place and enjoy Clark Lake during our stay. You won't find a better property for your money than Turtle Cove. We look forward to visiting again!
Are you ready to book your next vacation? Keep scrolling for more pictures!
Lakefront Living in Clark Lake, Michigan
Find total relaxation at this Airbnb in Clark Lake.
Traverse City's Beautifully Handcrafted Cabin
Unwind and unplug with your significant other or by yourself at this secluded Airbnb in Traverse City, Michigan.
The 'Floathaus' in Douglas, Michigan
You can completely unplug and let your worries float away at the houseboat.
Rent Your Own Private Island in Michigan
Grab ten of your closest friends or family members and stay at this private island for less than $100 a night!