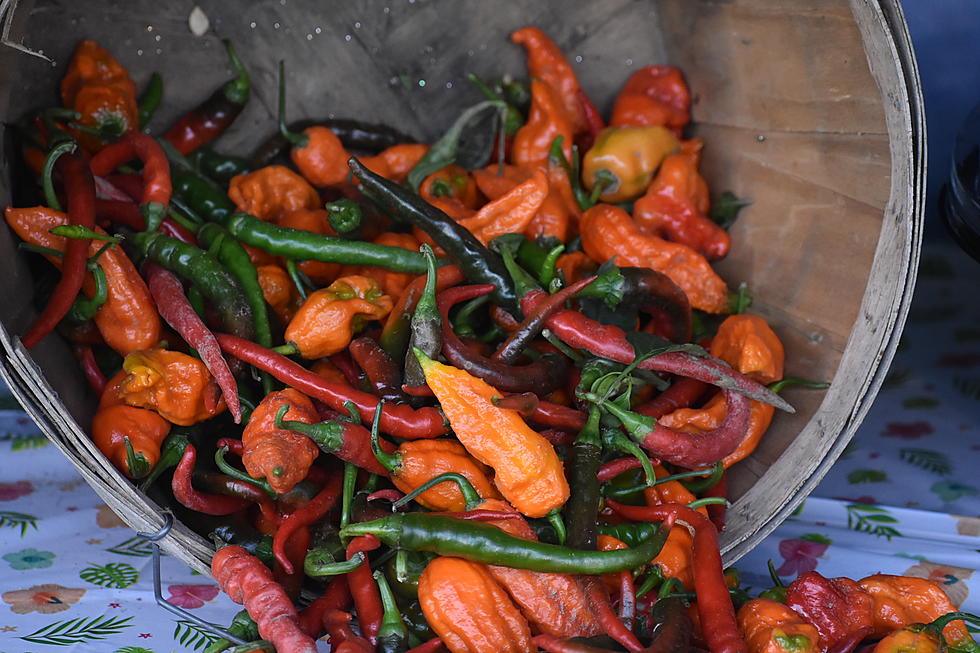 Top Spicy Food Restaurants in Lansing
Credit: McConnell Adams TSM Lansing
Tomorrow (Thursday) is National Spicy food Day and if you are looking to celebrate there are tons of places in Lansing to grab some. Just a heads up these places are ranked on Yelp.com by users. I'll give a little about each place that isn't obvious in what food they serve.
#1 

Naing Myanmar Family Restaurant

(3308 S Cedar St) They do Thai, Malaysian and Burmese so if you are looking for food that you might never have and have food with a kick this is a place that has some great reviews.
#2 

Bento Kitchen Cravings

(310 N Clippert St) They do Korean, Mexican and Ramen so there are plenty of choices for spicy food.
#3 

Kingston Kitchen

(4749 Central Park Dr) If you love authentic Jamaican food then this place is definitely a place to check out.
#4 

El Oasis (

6100 S Cedar St) Authentic Mexican food and its gotten great reviews for their speedy service as they are a food truck.
#5 

Ruckus Ramen

 (2021 E Michigan Ave)
#6 

Hong Kong Restaurant 

(315 S Homer St)
#7 

The Kung Fu

(730 N Clippert)
#8 

Chichi and Papa

(1105 E Grand River Ave)
#9

Swagath Indian Cuisine

(1060 Trowbridge Rd)
#10

 

The Creole Burger Bar & Southern Kitchen

(1218 Turner Street) They do southern food along with burgers and it is definitely a place to check out.
You can see more on these restaurants and the reviews of them as well here. 

Enter your number to get our free mobile app