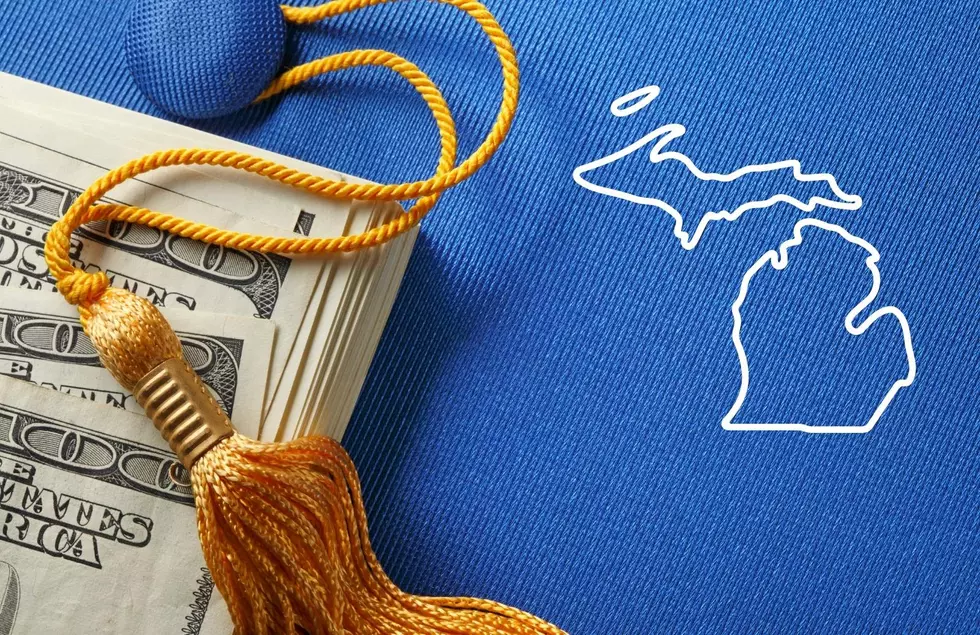 This Michigan City Is Second In The US For College Debt
Canva
Student Debt is one of the biggest political topics in 2022. Post College Debt is one of the largest financial burdens that Americans are struggling with today. In fact, there is a total of $1.3 Trillion in total Student Loan debt in the united states currently, which averages out to just under $40,000 per borrower.
And some may think it's a younger sect of the country who is struggling with student loan bills, but with some parents having helped take out loans, it effects Americans of all ages and generations. And according to a new article from Wallethub, one of the cities struggling the worst with student loan debt is located in Michigan.
Experts took a look at American's view of college education post COVID, and nearly 20% of student aged Americans believe that college may not be as necessary as they once believed. And they're also worried about paying for college if they do go- because 93% of students are concerned about the economy. The number one post-graduation fear among students is not finding a job (36%), followed by student loan debt (30%).
To determine where borrowers are burdened the most, WalletHub compared the median student-loan balance against the median earnings of adults aged 25 and older with a bachelor's degree in more than 2,510 U.S. cities.
The Worst City for Student Loan Debt Is: Selma, Alabama
This small city in Alabama has a average medium income of $29,406 for citizens who hold a degree, but their student loan debt averages around $24,798. While $29,000 a year is a manageable living wage in this part of the country, it isn't with the burden of a student loan payment.
The City with the Best Debt To Income Ratio Is: Vienna, Virgina
This small town has great opportunity for people who hold a college degree. While the average student loan debt is $19,966, degree holders in this city make $107,143, which puts them at an 18.6% ratio of debt to earned income, meaning that borrowers will likely be able to pay their debt down sooner and pay less interest over time.
Michigan's Worst City For Student Loan Debt is: Ypsilanti, MI
The home of Eastern Michigan University has an average student loan debt of $29,342 per borrower, which isn't much above average. The Average cost of a degree at Eastern Michigan University before books, housing and food is around $16,000 which makes it one of Michigan's more affordable schools.
However, the median income of a degree holder in the city is only $35,080 which makes the debt to income ratio 83.6%, which is extremely high. So if you were to attend Eastern Michigan and then remain in Ypsilanti, you'd likely have a hard time finding a job that would help you pay off your debt quickly, causing you to pay more in interest over time.
For those looking to avoid student debt, make sure you are gaining a degree that is equal to the area in which you plan to reside. While we don't always choose where our career path may lead us, tools like a Student Loan Calculator can help you make sound financial decisions.
18 Notable Eastern Michigan University Alumni You May Recognize
Eastern Michigan University's alumni come in many different forms. From athletes to comedians and judges to serial killers. Check out these notable EMU alumni.