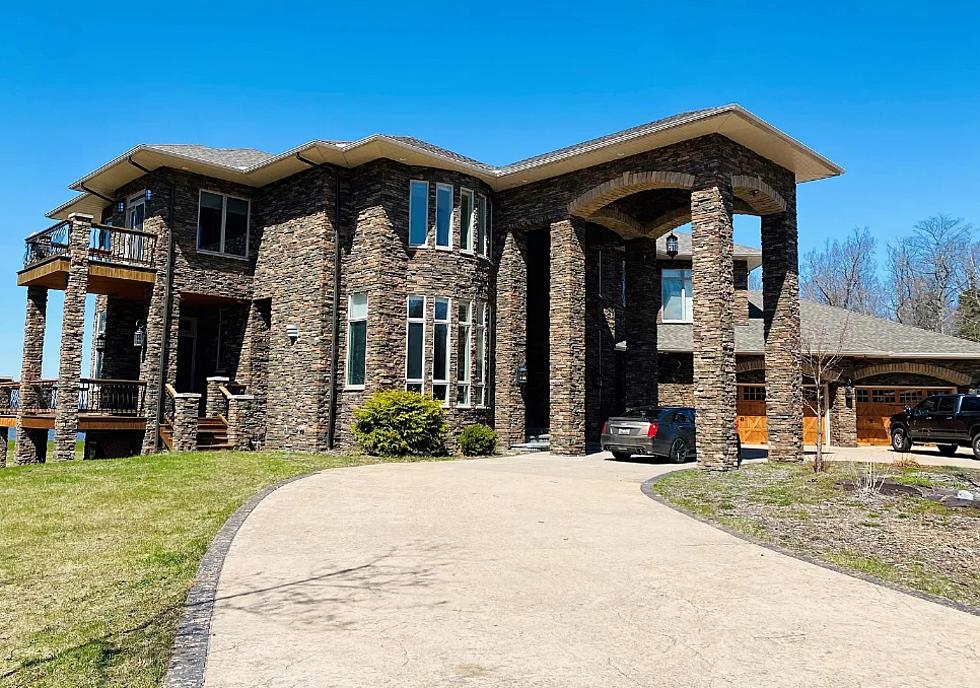 Take A Look Inside This Northern Michigan Mansion On The Lake
Anna Piche Smith & Company Real Estate via Zillow
Look, I have got to stop doing this to myself!
I keep searching for these lakefront homes that I could never afford and probably would get a little sick of during the winter months.
However, I am a true Michigander. I have a deep love for the state and many of the things you can do and see around.
This home, is up there on the list of homes that I would never be able to afford.
However, it's fun to look at.
Take a look inside this Michigan mansion that sits on the lake in Northern Michigan. 
Take A Look Inside This Northern Michigan Mansion On The Lake
This Michigan mansion can be found all the way up north in Sault Sainte Marie, and right on the lake too. The home has five bedrooms and five bathrooms and currently sits
on the market at $1,300,000.
Which, compared to other prices of Michigan mansions, isn't too bad.
Okay, so what did you think.
The home looks appealing, however, they didn't have many photos to offer from the home.
You can clearly see it is already a very nice and appealing home. It just would've been nice to take a bigger in-depth tour of the home.

You can chat with me about this too in our free app because I have nothing better to do than look at Zillow at work, right? Just don't let my superiors here know that.
What type of Michigan home do you aim for?
Take A Look Inside This Michigan Mansion That Sits Right On The Lake
Because you and I probably don't have the type of dough to actually step inside of this 3.5 Million dollar home. Take a tour with me instead...
Take A Look Inside This West Michigan 'Castle'
Located in Highland Park, this Michigan home is a cottage out of the 1800's also known by the name of the Highland Park Castle. The home does need some love and TLC, however, could be the right project for the next house flipper....
With six bedrooms and four bathrooms. Take a look inside this Michigan Castle with us.
This Michigan Beach Home Is For Those Who Love Architecture
Look, construction is in my blood. I may not know much about it, however, my father is a construction estimator and my mother is a Construction Project Manager for an entire network of hospitals here in Michigan. I have a certain type of taste in architecture. Check out this Michigan home that you'll fall in love with architecturally.