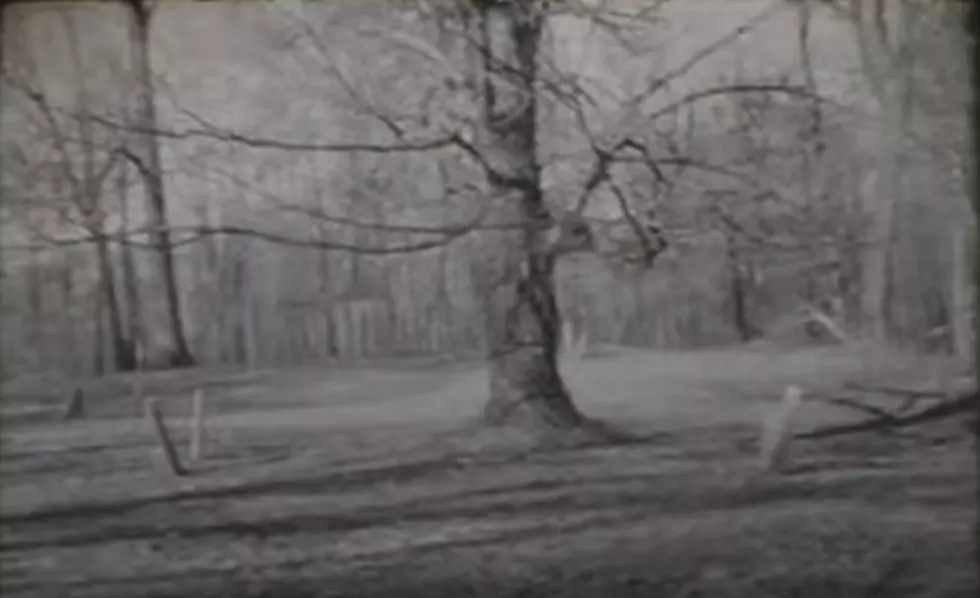 HAUNTED MICHIGAN: Revolutionary War Soldier Haunts the Old Quaker Cemetery in Nashville
Screenshot courtesy of christopher bitgood, youtube
Just a ways south of Nashville, Michigan, is the Quaker Cemetery. It is also referred to as the Old Quaker or Lapham Cemetery. This old graveyard, which contains the remains of people who lived as far back as the 1700's, is said to have its share of paranormal activity. Nearby residents and visitors have claimed to see strange figures wandering through the old cemetery at dusk and dark and odd lights have been seen on the hill on the cemetery grounds.
There are those who say they get a "sinking feeling" and get sick to their stomach when they arrive and enter. In my opinion, it's probably just nerves or the anticipation of something happening.
The marker within the cemetery reads, "Between 1836 and 1837, John Mott, a prominent Jackson Quaker, patented 1520 acres in this area. Eli Lapham, a Quaker minister, was the first settler in Maple Grove Township (1837), having purchased land from Mr. Mott. William Sutton and Abram Quick married daughters of Mr. Lapham and settled nearby. Quick erected the first sawmill in the township for Mr. Mott. At one time, there were many residents of the area that were of the Quaker faith, but have long since passed on, leaving few traces of their existence beyond the cemetery and Quaker Brook".

Locals say they have seen a male apparition on top of the hill, pointing a gun at whoever visits the graveyard. This could be due to some Revolutionary War soldiers that are buried there. Inside the cemetery are graves of Quick family members, one being a Revolutionary War soldier.
Is the apparition with the gun that of Mr. Quick? Some familiar with the area believe it is.
The cemetery is surrounded by a swamp and woods, with one or two private properties nearby. There are 61 Quaker burials here, most from the 1800's. Once the Quakers all died or moved on, the above-mentioned settlement was no more. All that remains is the cemetery and the now-mostly-dry Quaker Brook.
There are no signs telling you where this graveyard is, but it's in Maple Grove Township in Barry County off a dirt road named Guy Road. The entrance road is a narrow one-vehicle-only drive with grass growing in the middle.
THE PICTURES BELOW ARE TAKEN FROM A BLACK-AND-WHITE 8MM FILM, THEREFORE THE REASON FOR THE POOR QUALITY.
To read more stories in "John Robinson's Haunted Michigan", GO HERE!
MORE HAUNTED MICHIGAN STUFF!
Haunted Oak Parks: Charlotte & Lansing
Dog Lady Island
50 Haunted Michigan Locations
Below is just the tip of the iceberg—a list of fifty Michigan hauntings that have been "reported" in cemeteries, houses, woods, jails, businesses, neighborhoods...if you can name it, there's probably a haunting for it.
Take a look at the list of fifty Michigan hauntings below and come to your own conclusions.
MORE: General George A. Custer Historic Sites