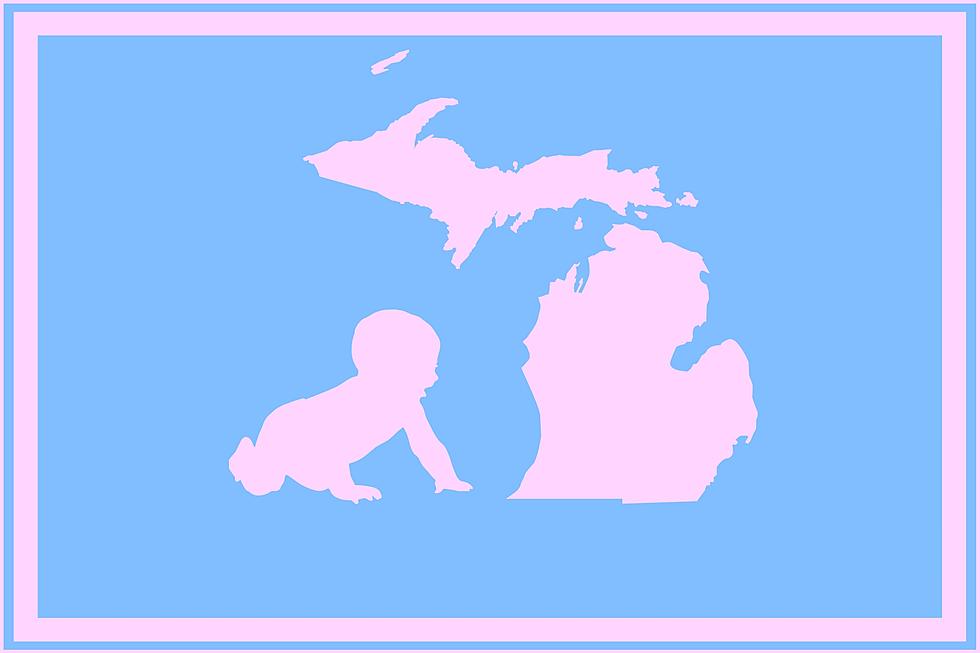 Check Out the Most Popular Baby Names in Michigan
Credit: Canva
There's a lot of planning that goes into it when two people decide to take the plunge into parenthood. Getting the nursery set up, stockpiling diaper sizes, toys, wipes, the whole nine. And, for the parents who know their child's gender in advance, getting a head start on clothing they will need for their first year on this earth.

And just as the parents complete their list of pre-delivery planning and take a well-deserved break from prepping, it hits them. This child is going to need a name.
You would think this would be the easy part. But with countless potential baby names available, it can be overwhelming for some new parents. Thankfully, Listophile put together this list of the most used baby names for babies born in Michigan, with the help of data from Michigan's Social Security Administration records. So, here is a little list of the most popular baby names in Michigan to get you started. And no, they're not lake-related.
Top 10 Michigan Baby Names for Girls
1) Charlotte
2) Olivia
3) Amelia
4) Ava
5) Evelyn
6) Sophia
7) Emma
8) Harper
9) Isabella
10) Eleanor
Top 10 Michigan Baby Names for Boys
1) Noah
2) Oliver
3) Liam
4) Henry
5) Elijah
6) Theodore
7) Benjamin
8) Jack
9) Lucas
10) Owen
So, did any of these names match the names on your list?  If not, feel free to click the link and look at the other 1,418 most popular names in Michigan on it. My guess is there is bound to be at least one that could work for your little future curtain climber.
Michigan's 299 Snowplows Get the Cutest Names Ever
The Michigan Department of Transportation has revealed the winning names assigned to each of its snowplows throughout the state.
Here they are, sorted by region.
Most Creative, Funny Pet Salon Names In Michigan
Funny, Punny Pet Grooming Salon Names In Michigan