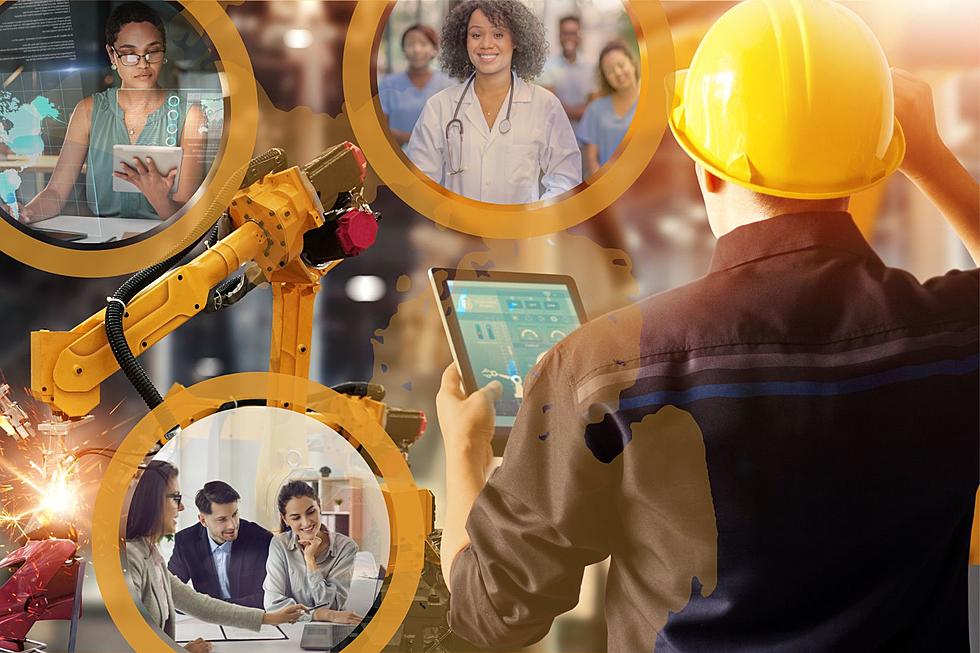 Michigan's Top 100 Employers: Who's Writing the Most Paychecks?
Canva
How many jobs does the average person have in a lifetime? Getting the answer right to that question in the State of Michigan, or anywhere in the United States, isn't as easy to calculate as you'd think.
If you were to look at the newest generation to enter the workforce, the answer would be between 12 and 15. That's over a dozen job changes throughout a lifetime for Gen Z. That's a lot of employee orientation modules.
Which Company Employs More People in Michigan Than Any Other?
The Mitten State is home to over 10 million people, and 100 companies employ around 3.1 million of them according to online career platform Zippia. The list of top employers is incredibly varied.

There was a time when Michigan's top 100 employers would be comprised of mostly automotive manufacturing positions that people would work their entire lives. While those jobs remain very close to the top and scattered throughout the list, it's good to see some tech companies adding to our state's income tax roll.
Education and healthcare also represent a significant part of The Great Lake State's employment picture. Job seekers looking for employment in healthcare systems, insurance companies, and substitute teaching are currently in very high demand in Michigan.
This list also features some Michigan-born and raised businesses. You'll recognize the names of the Midwest's favorite grocery store chains, pizza franchises, and a soap company born in Ada.
Michigan's Top 100 Largest Employers
Michigan
has a diverse variety of employment opportunities. From careers in the medical field, communication, insurance, manufacturing, and investments, these are the Top 100 Largest Employers in the State of Michigan, as compiled by
Zippia.com
Gallery Credit: Scott Clow
Where is Michigan's Best Place to Raise a Family?
For WalletHub's full methodology, scroll to Michigan's #1 City to raise a family.
Gallery Credit: Scott Clow
Ranking 531 Michigan School Districts: Spending v Income
Every 1% the district spent above Michigan's average per student was deducted 1 point from their score and 1 point added for every percentage point over. The lower the score, the more equitable the district.
For Wallethub's full methodology, scroll to entry 531.
Gallery Credit: Scott Clow