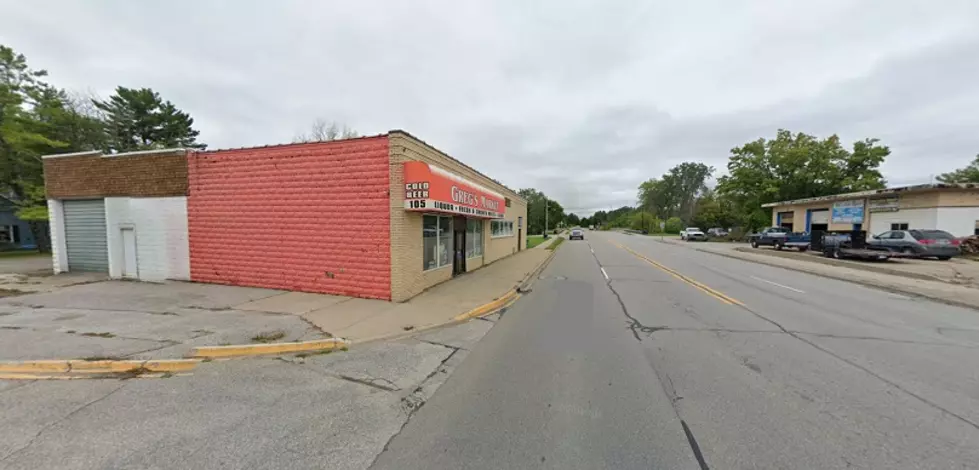 Michigan's Top Two Smallest Cities: Which Should Legally Be #1?
Google Maps
What are Michigan's Top 2 Smallest Cities?
First off, there are plenty of villages, hamlets, and towns in Michigan that are smaller than these two places…..but the fact that they've been incorporated as cities is the difference.
Up first is Number Two: the town that used to be the #1 smallest city in Michigan: Omer, in Arenac County. Omer has an approximate population of 340 and was incorporated in 1903. Driving into Omer, you see signs claiming Omer is "Michigan's Smallest City" – and once upon a time, it officially was. Omer has its own urban legend – that of the "Witchy Wolf of Omer Plains", a Dogman-type creature that terrorizes the countryside. The legend comes from the Chippewa tribe and has been around for over 100 years. According to the legend, the spirit of a half-wolf-half-dog protects the dead warriors of a long-lost Native American burial ground...and will attack anyone who trespasses. You can read more about that HERE.

Another famous tale of Omer concerns Timothy J. Boomer who, in the summer of 1999, accidently fell out of his canoe and into the Rifle River. Upon rising out of the water, he began spewing four-letter words – unfortunately, there were children around. He eventually was ticketed – thanks to an old outdated law – for swearing in front of kids and women. He appealed and won.
Okay, that was Michigan's Smallest City #2 – now for #1:
It's Lake Angelus, which is more of a lake than a city…so does that really count? Evidently, it does. Incorporated as a city in 1984, the population is approximately 300. Even though this is officially Michigan's smallest city, it sits in our state's second-most populated county: Oakland. The actual city is spread out over a 'whoppin' 1.6 square miles, with roughly one third of that being the lake.
The genesis of Lake Angelus goes back to the early 1900s, forming around a body of water called Three Mile Lake. The lake was dubbed 'Lake Angelus' in the 1920s by the wife of Sollace Collidge. It was incorporated as a village in 1929, and 55 years later, officially became a 'city'.
It's mostly made up of extravagant lakeside homes...to go shopping, you'd have to go out of the official city limits and shop, usually at the Great Lakes Crossing Outlet, just north of town.
One more thing, FYI: According to the online dictionary, the definition of 'angelus' is:
1) a Roman Catholic devotion commemorating the Incarnation of Jesus and including the Hail Mary, said at morning, noon, and sunset.
2) a ringing of church bells announcing the Angelus.
There are people who still feel that Omer qualifies as the #1 Smallest City in Michigan, because Lake Angelus is mainly a lake and expensive homes with no downtown or shops. What do you think?
Take a look at both places in the gallery below.
Michigan's Smallest Cities: Omer (#2) & Lake Angelus (#1)
MORE OF MICHIGAN'S SMALLEST:
Michigan's 19 Smallest Towns (According to the Census, Which Means It's Not Really Accurate)
These towns in Michigan are the smallest in our state according to the latest census data. Take a look and see how many of them you know!
Michigan's Smallest Banks, Early 1900s
This is One of Michigan's Smallest Towns
The Census Claims This Town is One of Michigan's Smallest