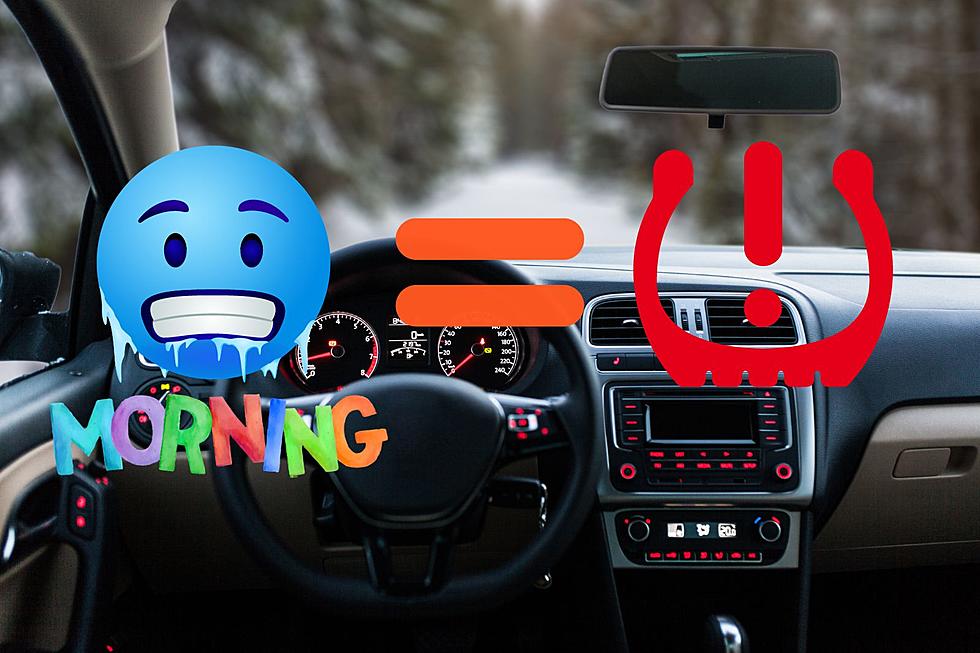 Colder Nights in Michigan Will Make This Dashboard Warning Glow
Canva
Here we go Michiganders, it's THAT time of year. The time of year when we fight the thermostat, battle the frost, and prepare for the next 18 months of winter.
If you've ever had the pleasure of getting in your car on a frosty morning and being greeted with a little dashboard light that looks like an angry exclamation point inside a jack-o-lantern, then you're familiar with the scenario. If this is your first 20-month winter in Michigan, you are in for a real treat.
Why Your Tire Pressure Monitor System Lights Up on Cold Mornings in Michigan
If you're unfamiliar with a TPMS warning light, just know you had zero chance of figuring out that the icon above is supposed to be a flat tire. Look at it! That looks nothing like a deflating tube but more like a jelly-filled donut with a bite taken out of it.
What kind of tire is even remotely shaped like that? I can see the flat part on the bottom but what's up with open collared-look TPMS warning light? It looks like a person wearing a tie who hasn't invested in bigger pants and their belt is working overtime. One thing is for sure: that does not look remotely like a tire.

Regardless of whether the icon makes any sense, when this dashboard light is on it means your tires are low on pressure. But why? They were fine the day before, is someone deflating your tires?
Actually, BEWARE, SCIENCE CONTENT:
For every 10-degree dip in temperature, your vehicle's tires lose between 1 to 2 pounds of pressure according to Goodyear. If the mercury continues to drop another 10 degrees that's another 1 to 2 pounds down.
Does this mean you have to fill up your tires every morning? The short answer is no. Go ahead and drive for 20 minutes or so, and once your tires warm up, the pressure should increase.
If the light stays on stop by an air station and check your tire pressure. If you're not up to doing it yourself, take it to your oil change establishment. Most quick lubes offer fluid top-off between changes, so while they're at it have them check your tire pressure too!
Motor City Dragway: 1957-1978
United States 25 Most Dangerous College and University Campuses
Since 1990, colleges and universities have been required to report all crimes committed both on and near their campus. Based on data compiled over a 3 year period and only using data from the Clery Act that was reported ON CAMPUS, here are the United States 25 Most Dangerous Campuses as reported by
Degreechoices
.