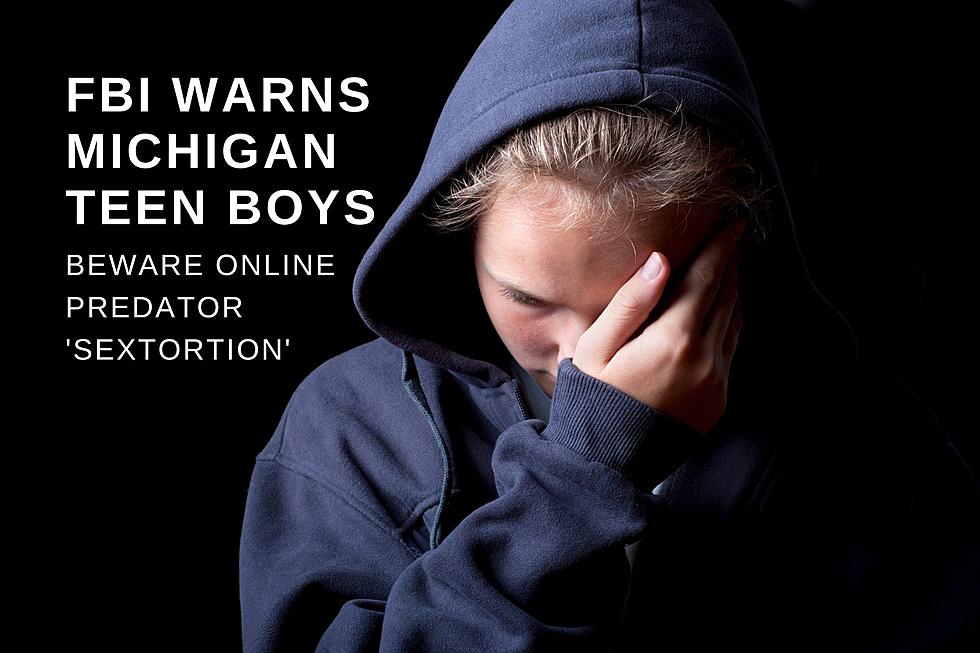 FBI Warning: Predators Targeting Michigan Teen Boys Online
Canva
This article talks about teen suicide. If you, or someone you know, are having thoughts of suicide, contact the Suicide & Crisis Lifeline at 988 or 1-800-273-TALK (8255).
Online predators have found another way to drain innocents of money, and in one case, cost the victim their life. It's a trend that is increasing across the United States. In Michigan, three men face charges for "sextortion".
What is Sextortion and Why Do Michigan Parents Need to Know
Jordan Demay was just like any other 17-year-old growing up in Marquette until he read this message on Instagram from dani.robertts,
All you've to do is cooperate with me and I won't expose you
Demay thought 'dani.robertts' was a real woman and she coerced him into sending explicit photos. She would threaten to post those photos on social media if he didn't send $1,000.
Demay sent $300. "She" demanded the full amount, saying the photos would now be sent to his parents. He called back and told them he was going to kill himself. "She" said:
Good. Do that fast. Or I'll make you do it. I swear to God.
A young man with his entire future in front of him ended his life for fear he may be exposed. 'Dani.robertts', is actually three men from Lagos, Nigeria, and the man who sent Demay that message is 22-year-old Samuel Ogoshi. Federal authorities have officially charged Ogoshi with Demay's death.
How to Protect Your Family From Online Sextortion
The FBI offered the following tips in a 2022 interview with Fox News:
In order to spare children of the shame, fear and confusion they feel when this happens, we're asking parents and caregivers to talk to their children now about their online safety, and the importance of speaking up to prevent further victimization
Here are a few steps to review, to ensure your teen is safe online:
Be selective about what you share online

pictures
personal information
passwords

Social media accounts for teens that are left open to the public is akin to letting a stranger into your child's bedroom
Beware of anyone they've met on an app or gaming site, especially if they ask to move the conversation to a different platform
The account used by Ogoshi to 'sextort' Demay, was an authentic account, that had been hacked, and sold to Ogoshi. This proves that when it comes to keeping your children safe, trust your gut. You really can't be too careful in today's world of instant sharing and gratification. Click here to report a case to the Michigan Attorney General's Office.
If you, or someone you know, are having thoughts of suicide, contact the Suicide & Crisis Lifeline at 988 or 1-800-273-TALK (8255).
Lansing, Michigan Open Cold Case Files