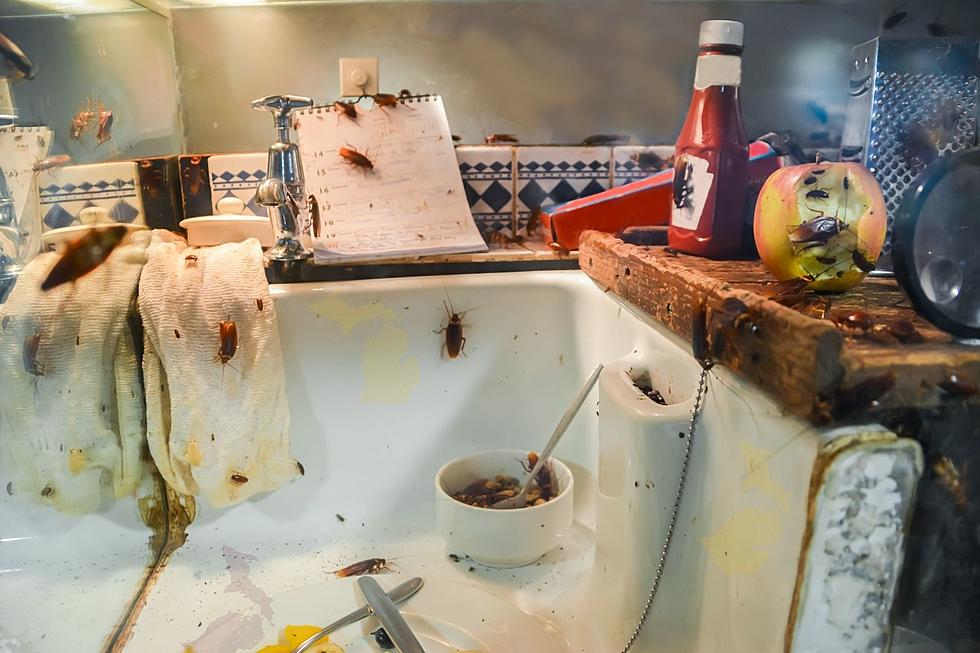 YUCK! Michigan City Was Just Named 1 of America's 25 'ROACHIEST'
Canva
The site of a roach is nauseating. Not because they are seemingly invincible creatures that will outlive the human race, and survive a nuclear apocalypse, and eventually rise as the dominant race. Nope, that's not what's MOST creepy about seeing a roach.
What makes the experience so unsettling is that when you see one, it means there's an entire village of cockroaches somewhere within your home. So, there is a population of insects carrying salmonella around like a fanny pack, now coexisting with you and your family.
The Michigan City That Landed on The Top 25 'Roachiest' Cities in America List
While having them in your home is alarming, reading area Health Department inspections can be unsettling as well, especially if you read them the day after you ate at a restaurant that made the agency's naughty list.

Extermination of these not-so-little bugs is big business. Statista reports that Rollins, 2021's leading pest control company, brought in over $2.5 billion in revenue, with Terminix Global Holdings ranking second, with just over $2 billion. In total, professional bug-zapping companies brought in $28.6 billion in the same year.
So which Michigan city is ranked as 1 of America's Top 25 Roachiest and therefore may have a high population of well-to-do roach exterminators? Pest Gnome sought the answer to that question using the following methodology:
Pest Gnome synthesized data from U.S. Census Bureau, U.S. Bureau of Labor Statistics, and the National Oceanic and Atmospheric Administration for 25 Metropolitan Statistical Areas (MSAs) to arrive at these rankings. The Census Bureau survey was released in 2023.
Pest Gnome crowned the city with the #1 ranking as the "Roachiest", with #25 being the least "Roachiest". So which Michigan city landed on the list? Read on!
The 'Roachiest' Cities in America
Which American city holds the title of the Nation's "Roachiest"?
Pestgnome
dug into data provided by the Census and the Bureau of Labor Statistics, along with weather data, to rank the Top 25 Roachiest Cities in America.
Gallery Credit: Scott Clow
These 50 US Cities are Crawling with Bed Bugs
Every year the pest control gurus at Orkin put together a list of the Top 50 Bed Bug Destinations in the United States. Which areas do you travel to that you should take extra care to watch out for these blood-sucking insects? Let's countdown to the most bed-bug-riddled city in the United States.
Gallery Credit: Scott Clow