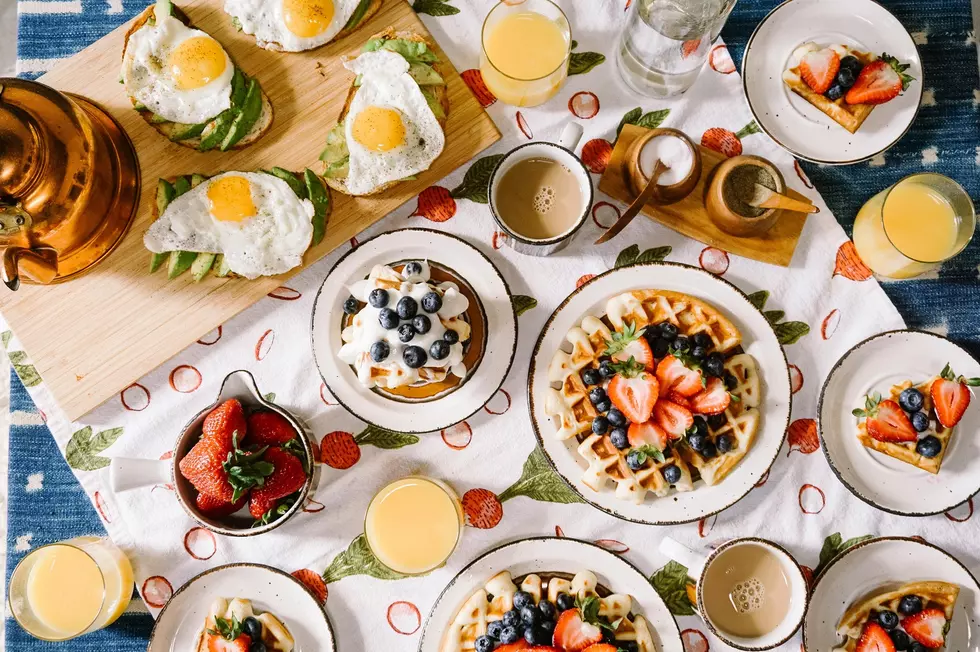 This Sweet Treat Is Michigan's Favorite For Mother's Day Brunch
Unsplashbrun
Mother's Day brunch is a popular tradition for those who celebrate.
Personally, it is one of my favorites because breakfast is my favorite kind of food in the whole world and it is so fun to cook for other people.
I think it works perfectly for Mother's Day because it is an easier meal for the kids to help make but I also think moms like to start their days with breakfast, gifts and more and then be able to do whatever they want for the rest of the day! However, I wonder where the tradition of brunch being for moms really started?

The History of Brunch For Mother's Day
It's no secret brunch has become an extremely popular meal (especially among women). Part of the appeal is it falls between breakfast and lunch, hence the name. Also, you can drink in the middle of the day and that's fun. Did you know, though, brunch actually has roots in the women's liberation movement?
According to NPR, brunch basically was born out of women gaining the right to dine out in public without being accompanied by a man. From there women didn't have to only meet out for tea, they could meet up for lunch and starting in the 1930's, daytime dining out like that and "women's liberation" went hand-in-hand in America.
From there, brunch began to be marketed as a way to save time and money as the family didn't need three big meals in one day, they could get by on two! That's why NPR says restaurants, as early as the 40's, started marketing brunch as a great idea for Mother's Day as to save mom some work and give her a break from her "domestic chores."
Where Brunch Is Today
Now, many people do not know the "history" behind brunch but it is incredible how that history continues on as women everywhere continue to get together for brunch. Brunch is not only a meal to save you time, it is an honored tradition among those who attend. It is a time to get dressed all cute, get your Bloody Marys, your "bottomless" Mimosas and enjoy the company of the people you enjoy being around.
Of course, the food is a bit heavier, probably a bit sweeter and I know my brunch is not complete without indulging in a Belgian Waffle!
There are so many different breakfast foods that are commonplace among brunch menus everywhere...how do you pick a favorite?
Michigan's Favorite Mother's Day Brunch Food
From breakfast meats like sausage to potatoes to boozy favorites, there are so many options of what to serve mom this Mother's Day but Zippia did some digging and found each state's favorite brunch for Mom's Day.
So, the most states had sausage as their most beloved brunch food but you know we are just so sweet here in Michigan, ours is actually cinnamon rolls!
Zippia was able to determine this by looking at popular breakfast foods and then using Google Trends data to pinpoint which ones each state was searching for most around Mother's Day...and honestly, I think it is pretty accurate.
Cinnamon rolls are a staple for my family's brunches and I have a feeling we are not the only ones.
So whether you get them from the can you have to bust open and throw in the oven, you make them from scratch or you get them from mom's favorite Michigan bakery, here's to giving all our Michigan mommas the best mother's day brunches we can! Make sure to toast a mimosa to the ladies who came before to make it all possible.
READ MORE: Michigan Restaurants That Should Be Franchised Nationwide
NEXT: The 10 Best Places to Get Bagels in the Lansing Area
What Are the Signature Drinks From Every State?