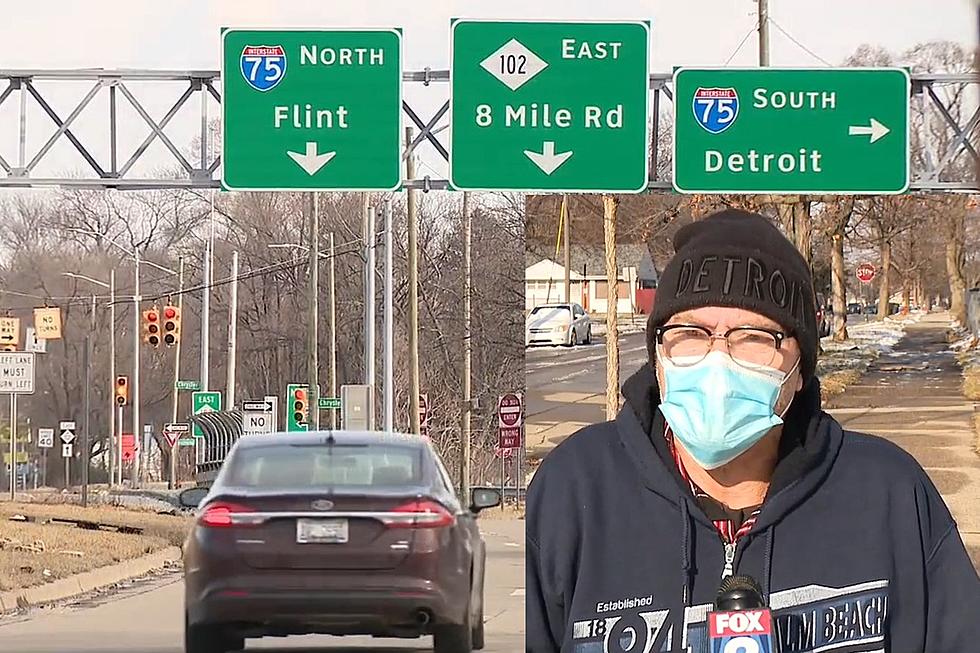 Michigan DoorDash Driver Saves Toddler Wandering by Himself in the Cold [VIDEO]
WJBK
The food may have arrived a little late, but this delivery driver deserves one hell of a big tip.
A DoorDash driver who was making a delivery in the Detroit area spotted a toddler wandering around unattended, wearing nothing but a diaper and socks. When Robert Jackson III spotted the boy, he knew he had to help. He immediatly scooped the boy up, wrapped him in his coat, and put him in his car to warm up.
"He was standing in the middle of Eight Mile like this," Jackson tells Detroit TV station Fox-2. "(He) was shaking, his hands and his lips were purple and his fingers were purple."
Although it was 38 degrees, high winds made it feel like it was below freezing. Police haven't been able to determine how long the boy had been wandering around outside.
"I jumped in the car just to give the baby some body heat," Jackson said. "More body heat because I had the heat on. I just held him."
Jackson, a grandfather of more than a dozen kids, was able to comfort the boy and says he was in good spirits. Unfortunately he was too young to communicate clearly or say where he lived.
Detroit police were able to determine that the boy had wandered away from a nearby home where a 16-year-old sibling had been babysitting. The boy was taken to a nearby hospital to be checked out.
"It feels good that I was there," Jackson said. "I'm grateful I was there to help that child. That means a lot to me."
This Michigan Castle Has a Mote, a Drawbridge, and All the Castle Things
Living in a real castle could be a reality. This home in Rochester, Michigan features a mote, drawbridge, secret rooms, hidden doors and passageways, and all the other castle things you need to make your life more ... castle-ey.
It's currently listed on
Zillow
for the low-low castle price of $2,299,000.
11 Quirky and Random Facts We Didn't Know About Good Ole Michigan
The history of Michigan is filled with many unique things that set the state apart. Check out the list below to see what makes this state so amazing!
Lefty's Famous Cheesesteaks