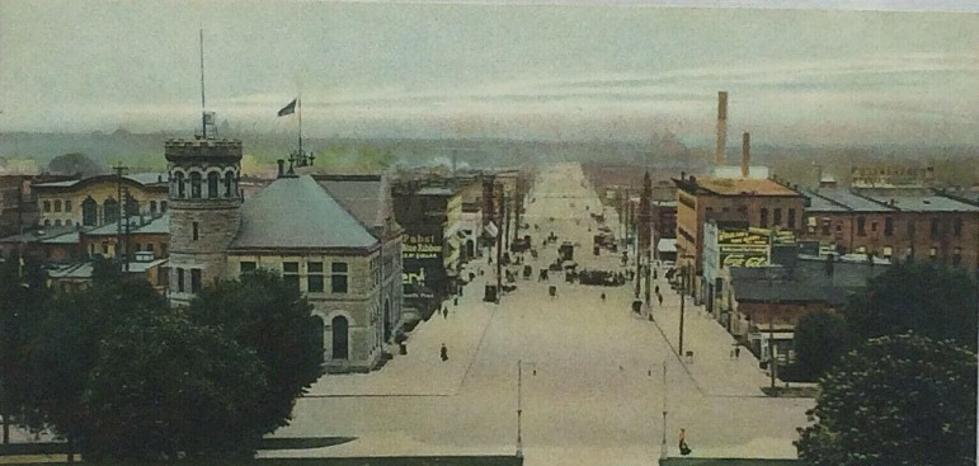 A Look at Lansing's Michigan Avenue: 1900-1948
available @ worthpoint.com
First of all, this is NOT a history of Michigan Avenue...it's simply a peek at how it appeared in the early 1900s.
Michigan Avenue in downtown Lansing reaches between 3.5 and 4 miles, from the Capitol building to East Lansing. On this strip, just about anything could be found, any type of pleasure, entertainment, or shop. You name it, it was probably here (or still is). The legal, illegal, teen, child, adult, very adult, food, hardware…..oh heck…just name it. It was here.
City of East Lansing says "Michigan Avenue is a commercial corridor of regional importance economically, historically and culturally, and functions as a gateway to mid-Michigan and the entire State of Michigan…..It also (serves) as one of the most important transportation arteries in the region".

Lansing Downtown states "The Michigan Ave Corridor is the lifeline of Lansing. Stretching from the Capitol to MSU, you can find just about everything on Michigan Avenue".
So true. Clubs, cafés, event centers, book stores, medical centers, baseball stadium, apartments…yeah, you can find just about anything here…and it's been that way for over one hundred years….actually, pretty close to two hundred.
The gallery below features a handful of old photos that show how Michigan Avenue looked from all directions: East, west, and even from the capitol building. It's even interesting to see the old shops and stores that dotted the street, all back and forth, with a good many shop signs clearly decipherable the closer you get to the capitol building.
A Look at Lansing's Michigan Avenue: 1900-1948
MORE LANSING STUFF:
Vintage Lansing Shops & Stores
The Oldest Cemetery In Lansing
Lansing Theaters and Memorabilia