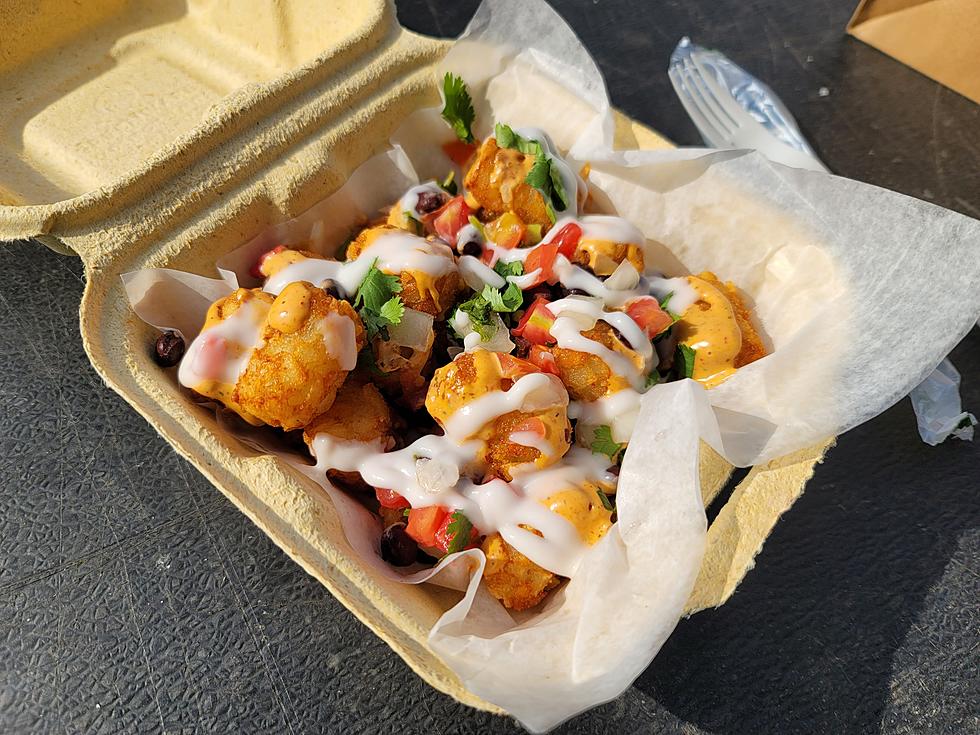 Yummy Alert – You Really Need To Find This Local Vegan Food Truck
McConnell Adams TSM Lansing
This past weekend we were at an event where there were a couple of food trucks.

And let's be honest. When you have your choice of food trucks, unless you're vegan, you're probably not going to pick the vegan one.
Of the two trucks at the event, one specialized in grilled cheese and mac-n-cheese dishes. My friend is lactose intolerant so she was leaning towards the vegan food truck.
Being the good friend that I am, I decided to join her and go on a little foodie adventure.
And that's how we came to love our friends from M I Vegan Food Truck.
We ate vegan and we liked loved it.
If you're not vegetarian, then when you think vegan foods you probably can't get past salads or something not so tasty. Horrible plant-based substitutes, fake meat, lots of bean paste or curds, and tofu.
Let's be honest. Vegetarian dishes just don't have a good rep.
But the vegan world has changed. There are some top-notch chefs out there coming up with some amazing dishes.
And locally they accomplish that at M I Vegan Food Truck.
Why should you check them out?
Well first peep the menu. Nothing too crazy so they can focus on getting the few dishes they have just right.
I'm gonna suggest you try the Torch Lake Tacos. Just full of flavor and you really won't miss the meat. That's what sold it for me. Good food and I don't even notice what I should be missing? And if you get these, use that lime my friends.
These are the (loaded) Traverse City Tots.
We tried a bunch of everything. The Midwest (cauliflower) wings. Again, done so well and so right that you don't miss the meat but you get a lot of flavors. I got the garlic parmesan-flavored ones.
And my friend Ms. Lactose Intolerant opted for the Great Lakes Grilled Cheese.
We were full but not bloated and stuffed. And it was all delicious. We both were like, did we just have a great vegan mean and liked it?
We sure did.
So now, their slogan makes sense. Because at first, I was thinking MI Vegan was for Michigan Vegan Food Truck. All the foods are named after local stuff.
But if you peep their Facebook page, you get the following.
When you try our delicious dishes, you won't be thinking that it's plant-based, so much so it may even prompt you to ask yourself M I VEGAN?
Oh and in case you need one more reason to try them other than my ringing endorsement as a Mid-Michigan Foodie, there's this.
Find them, follow them, eat their food. And I'm one step towards trying vegan foods again. If it all tastes like this, then I'm about to cross over.
MORE TO EXPLORE: Michigan Restaurants Featured On The Food Network
50 Most Popular Chain Restaurants in America
YouGov investigated the most popular dining brands in the country, and Stacker compiled the list to give readers context on the findings. Read on to look through America's vast and divergent variety of restaurants—maybe you'll even find a favorite or two.
LOOK: Here are copycat recipes from 20 of the most popular fast food restaurants in America
READ MORE: Michigan Restaurants That Should Be Franchised Nationwide