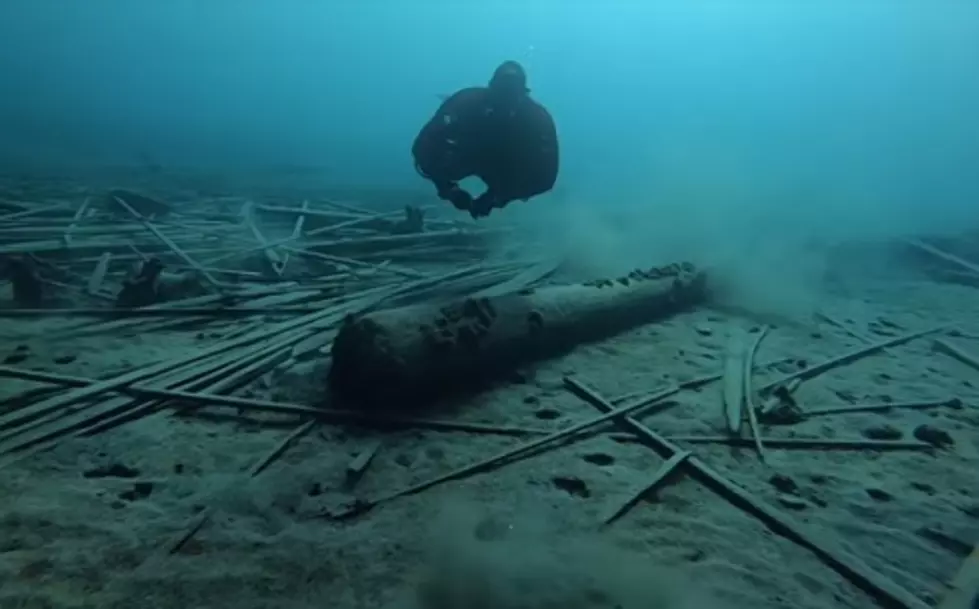 The "Lumber Graveyard" at the Bottom of Lake Michigan
Screenshot courtesy of Chris Roxburgh, youtube
For those who don't - or can't - go scuba diving, this is the next best thing.
Below are some awesomely eerie photos and video of abandoned scrap lumber, sunken in lake Michigan near Traverse City. Traverse City was just one of Michigan's major lumber towns over 150 years ago. The discarded wood, milled lumber, boards, and logs seen below date back to the late 1800's/early 1900's, preserved in the cold waters at the bottom of Lake Michigan.
If you pay attention to the clarity of the images below, you'll notice the camera guy was smart...he led the way, bringing up the silt BEHIND him, so as not to disturb the clarity of the images. It seems like some kind of twisted lumber graveyard...disturbingly quiet, with a mysterious aura that is both frightening and beautiful.
Scroll down and see.....
The Lighthouse Ladies
The Lighthouse of Monarch Butterflies
Sand Point Lighthouse, Escanaba

Enter your number to get our free mobile app