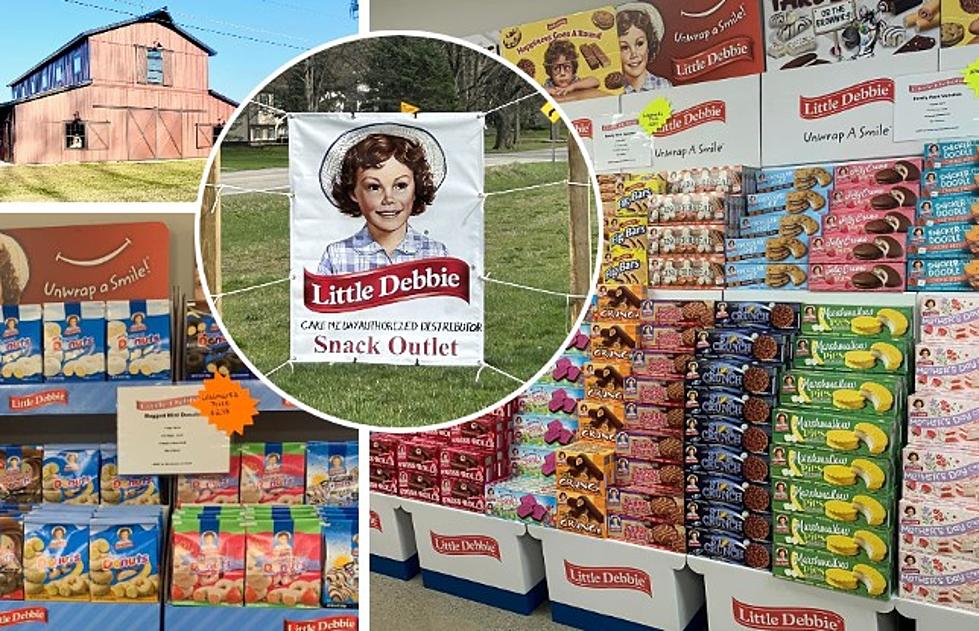 Yum – Little Debbie & Sunbelt Snack Outlet Now Open In Fenton
Cake MI Day Facebook/Maggie Meadows Photo
Cake MI Day in Genesee County is officially open for business.
This is your one-stop shop for Little Debbie and Sunbelt treats in Fenton, Michigan.

The business is family owned and operated and offers products at a reduced retail price. It is a total win-win.
Cake MI Day is located at 11191 Torrey Road, in front of Lake Fenton Self Storage. Hours of operation are as follows,
Monday: 11:00 AM to 6:00 PM
Tuesday: 11:00 AM to 6:00 PM
Wednesday: 11:00 AM to 6:00 PM
Thursday: 11:00 AM to 6:00 PM
Friday: 11:00 AM to 6:00 PM
Saturday: 10:00 AM to 3:00 PM
As you will see in the photo gallery below, Cake MI Day is stocked with every Little Debbie and Sunbelt granola treat you can imagine. From muffins to donuts and your childhood favorites like Star Crunch and Fudge Rounds - you can find all the above and more at this new outlet store.
Kids freak out at grocery stores at the sight of a sweet treat - just imagine how your kid(s) will react when you take them into Cake MI Day for the first time. This new outlet store is sure to be a favorite stop for your entire family.
The power of a Little Debbie snack cake is strong. A trip to Cake MI Day could be a good incentive for your children to help around the house or do well in school. I think you get the picture parents.
Congrats to Laura and Mark on your new store, Cake MI Day is sure to be a big and delicious hit in Fenton.
Little Debbie & Sunbelt Snack Store Fenton, Michigan
Machine Shop Owner Kevin Zink's Top 5 Little Debbie
The Tavern Kitchen & Bar Fenton
Krave Restaurant Lapeer, Michigan