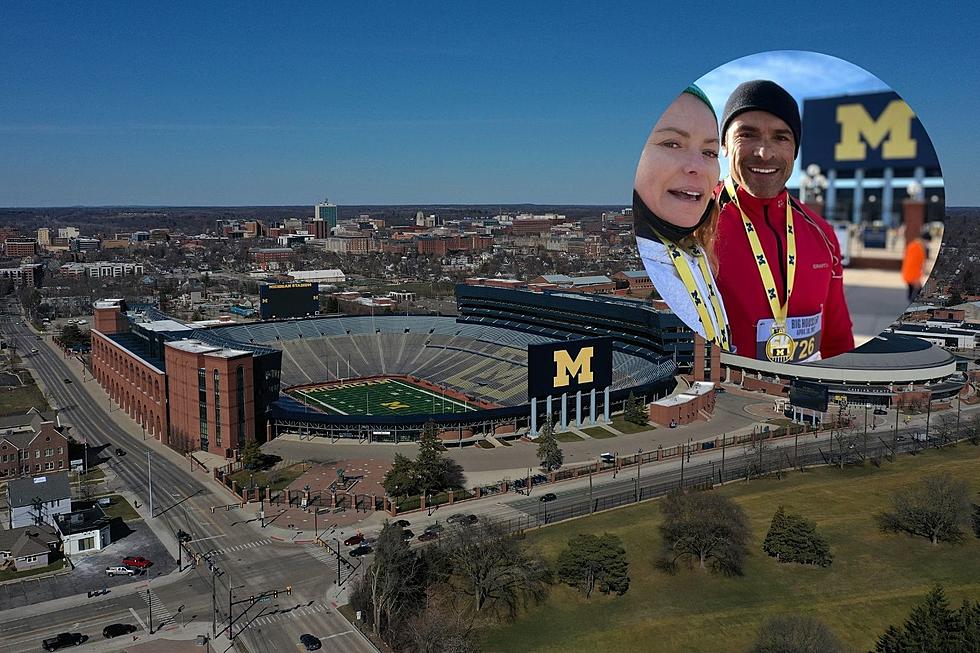 Looks Like Kelly Ripa & Hubby Mark Consuelos Are Loving Calling Michigan Home
(Photo by Gregory Shamus/Getty Images)
It seemed like the minute their youngest son signed on to wrestle at the University of Michigan, talk show host Kelly Ripa and actor-husband Mark Consuelos were attached to the Mitten state. Now, it looks like the couple is calling Ann Arbor home...for now.
The Live with Kelly & Ryan host proudly shared the news that the couple's youngest child, Joaquin, had signed on to wrestle for U of M back in March of last year. Since then the couple has been spotted out and about in Ann Arbor attending Parent's Weekend, and football games at the Big House.
Just this past weekend Ripa posted a picture to her Instagram showing the couple taking part in the annual Big House 5k race this past weekend. The annual event presented by the University of Michigan Athletic Department raises funds for six charitable organizations. Ripa captioned the photo of the duo,
"Two incredibly average runners. One Big House!!
#bighouse5k"
Ripa has also solicited advice from locals on different places to go, salons, and even recommended dog groomers, leading many to question if the couple has in fact taken up residence in the land of Maize & Blue. The answer? Yes...well, sort of.
According to reports, Ripa and Consuelos weren't loving the whole "empty nester" vibe and have rented a home in Ann Arbor. Reports say it was to be closer to their son while he attends college. Fans were able to get a glimpse here and there of the new digs when Live with Kelly & Ryan was still broadcasting virtually at the beginning of 2021 for a few weeks.
Now that they have settled in, you'll no doubt see more of the couple around town.
40 Michigan Towns With Names Even Life-Long Michiganders Can't Pronounce