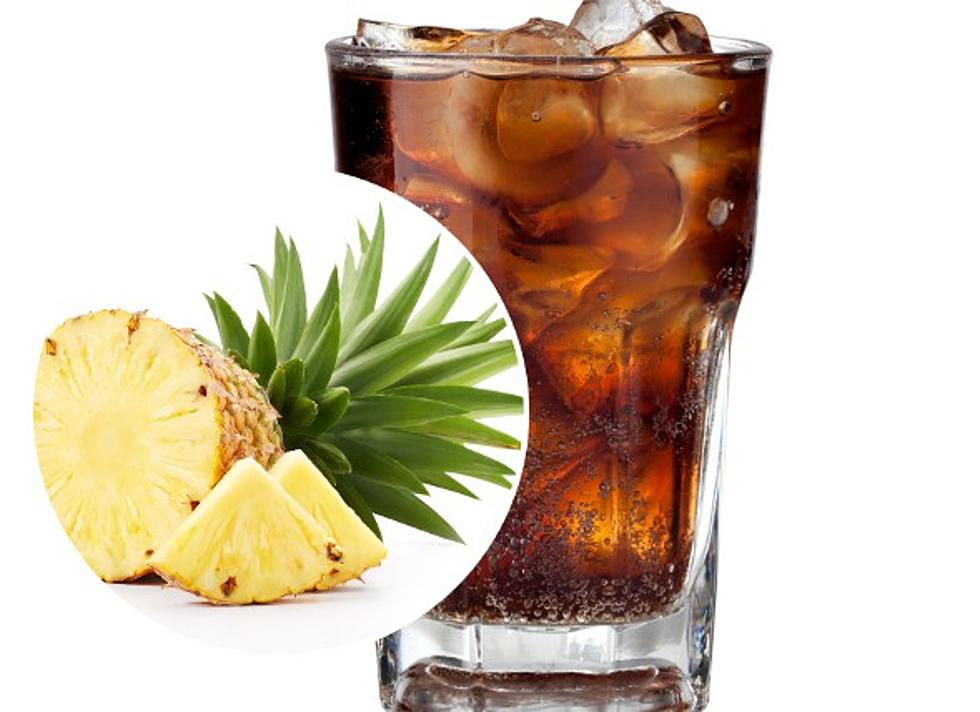 This Is Where To Get Pineapple Pepsi In Michigan
TSM Lab
Pineapple Pepsi will soon be available in Michigan - but it will be exclusive to a popular pizza chain restaurant.

Beginning Monday, July 17th, Little Caesars Pizza will offer a Pineapple Pair-Up Combo. The $9.99 combo includes the following,
 A large, two-topping, thin-crust pizza plus
A larger-sized 16-ounce can of Pineapple Pepsi
This is obviously a play on the 'Does pineapple belong on pizza?' controversy. Little Caesars, chief marketing officer Greg Hamilton, had this to say about the partnership with Pepsi,
'Together with Pepsi, we're satisfying ALL pineapple lovers, regardless of how they feel about it as a pizza topping. The Pineapple Pair-Up Combo gives our customers an exclusive opportunity to enjoy the tropical taste on their Thin Crust pizza, in their Pepsi, or both.'
Please note that this combo can only be ordered for pickup or delivery on the Little Caesars app or online.
What combo would you like to see next? Maybe a jalapeno combo with Little Caesars and Pepsi? Or how about a pepperoni flavored Pepsi?
If you try the Pineapple Pepsi combo next week, let me know what you think of it. I am here for pineapple on pizza, I am just not so sure about pineapple flavored Pepsi.
5 Popular Fast Food Spots Not In Michigan
10 Of Michigan's Oldest Restaurants
18 Flint-Area Restaurants That Still Serve Food After 9 PM
Nowadays it is tough to find a place to grab a late-night bite with friends. Check out 18 places in the Flint area that still serve food after 9 pm here.