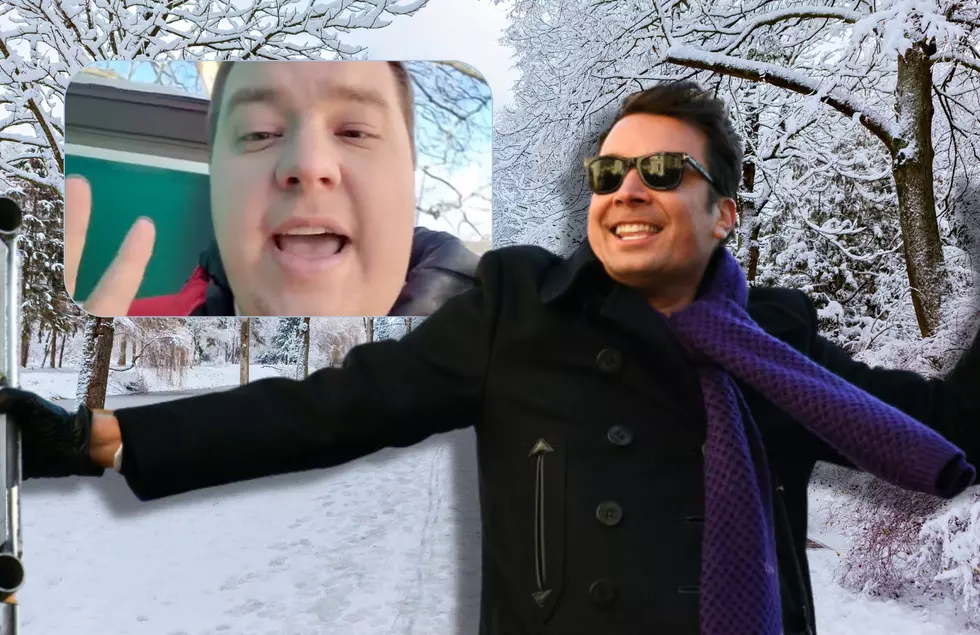 Viral Video: West Michigan Meteorologist Challenging Jimmy Fallon To An Ice 'Slide-Off'
@mikebehrenswx on TikTok / Getty Images / Canva
Some things in life are inevitable such as birth, death, and paying taxes. As for Michiganders, we have an additional inevitable: falling on ice.
No matter how great your boots, careful your step, or small that slide was, we've all busted our tails on the cold winter ground. And that's basically what happened last year in a video taken on WZZM 13's weather deck.
Meteorologist Michael Behrens was trying to slide his way into frame when he made a terrible mistake, and went sliding into the ground, on camera.
The video was hilarious, he's a great sport, so he went ahead and posted it to his TikTok account.
The video got a few likes and shares at the time, but it wasn't until this winter when it caught the eye of late night host, Jimmy Fallon, that everyone saw Michael's big fall.   But hey, it happens to the best of us. But, Michael said after waking up to tons of notifications, that he'd gone viral and ended up on a segment of the show. And now, he wants a shot at redemption.
Michael has posted a TikTok challenging host Jimmy Fallon to a "slide-off" to prove that mastering WZZM's weather deck is no easy task. And, he's asking for your help to tag and share the host in his video in order to get his attention.
Personally, my money is on the West Michigan Meteorologist. Let's be honest, he knows the science and the area. And it would be way funnier to see someone who doesn't face the great lakes in the winter to see how much harder it is than it looks.
16 Notable and/or Famous People From Grand Rapids, Michigan
Check out just 16 famous or notable people from Grand Rapids, Michigan.