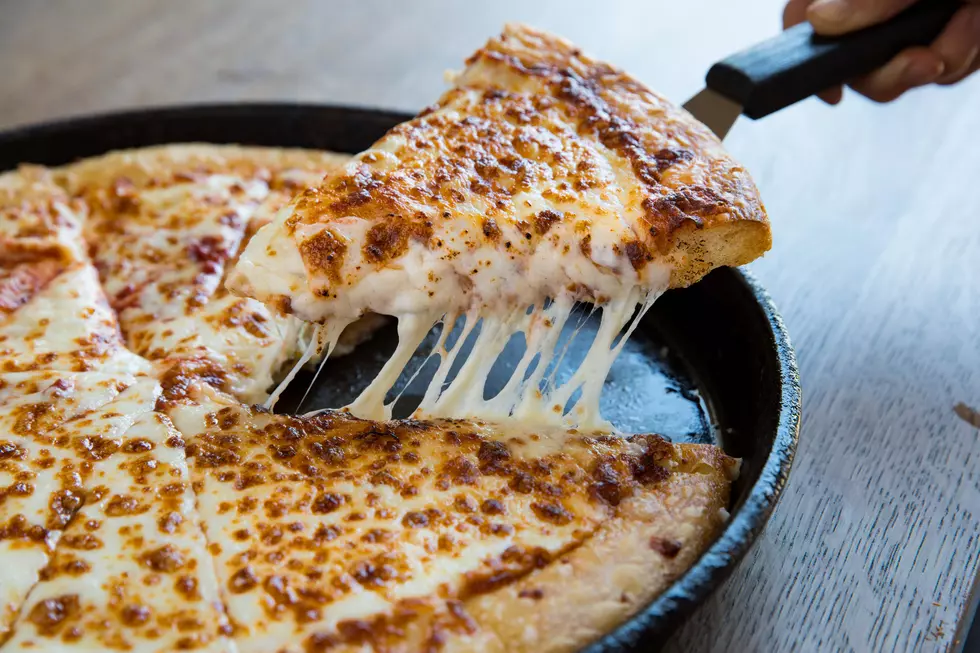 Hunger Led Me To Search For Lansing's Best Pizzas
Getty Images
While searching the internet this morning to find out how tall the President's son Barron is, (and no I never did get an answer to that), I found  out some interesting facts about pizza chains that got their start in our wonderful state. I knew Dominos and Little Caesars did; however, I did not know about the other 3 pizza chains. According to Patch.com,  that started in Michigan are Cottage Inn, Jets Pizza and Hungry Howies.
So, at that point I was really hungry and totally thinking of pizza. I decided I would gift you with a list of my favorite places in our area to grab a slice of pizza.
First is DeLucas. Duh, I know, it's been a favorite for many of us for many many years. DeLucas is one of those places where regulars go and folks that have moved out of town head to for dinner because it is consistently GREAT food.
In Old Town, I love pizza from Cosmo's. They have not been around as long as some, but their pizzas are delicious and it is a really great vibe in their restaurant. There is also Falsetta's on Waverly in Lansing. It used to be Cassa Nova and they were known far and wide for their delicious pizzas.  Another favorite for many years is Klavon's in Mason. That is where to go if you want a really, and I do mean really, good deep dish pizza. One deep dish pizza will feed me for several days (leftovers).
Finally, this pizza has been a favorite of mine since college (so a couple of years ago. ha): Bell's Greek Pizza in East Lansing. I have been known to drive a long distance to get one of their pizzas. Totally worth the drive. Bell's is one of those places where I have never had a pizza I didn't like. MSU Alumni can always be spotted there when they head back to town for a game, and it tastes just like it did in college.
Now I am SUPER hungry, for pizza of course, and I still am no closer to finding out how tall Barron Trump is.

Enter your number to get our free mobile app
MORE: A Gallery of Pizza With Bonus Pizza Facts