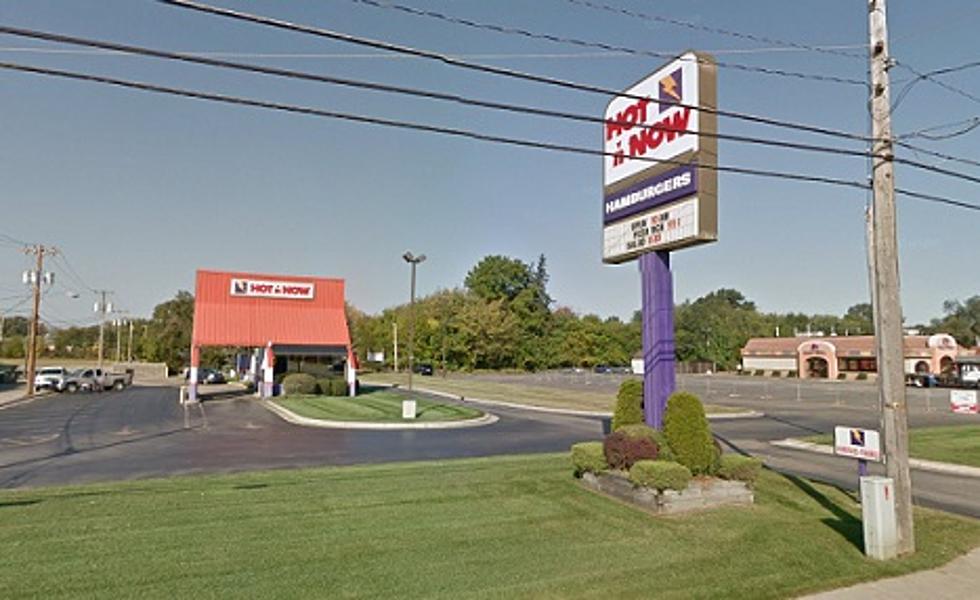 The LAST Hot 'n Now in the World is in Michigan
Google Maps
HOT 'n NOW.....It began in Kalamazoo in 1984, selling 39-cent hamburgers, fries, pop and shakes. The inexpensive menu was a hit with Michiganders, and eventually Hot 'n Now expanded and had 150 restaurants throughout the United States.
Beginning in the 1990's, profits started to suffer. Thanks to owners coming, going, buying, selling, re-selling, and bankruptcy, 149 shops closed down, the last being the Bay City location in 2016. I'm not going to go into all the details here, but if you want to find out more for yourself, CLICK HERE.
But the Sturgis location still stands, serving all Michiganders who venture to the southern part of the state to indulge in their burgers.....still served "hot" and "now" in 30 seconds or less!
Hot 'n Now retains its thousands of fans...merchandise is fetching good prices on Ebay for collectors, like t-shirts, etc.
The address is 69310 M-66 in Sturgis, 2 1/2  miles from the Indiana border and 26 miles southwest of Coldwater.
To see the abandoned remains of one of Michigan's closed-up Hot 'n Nows, CLICK HERE.
Go get a bag o'burgers tonight and take 'em home while you still can!
MORE MICHIGAN FOOD STUFF!
Vintage Hamburger Diners and Michigan's First Drive-in Restaurant
LOOK: 40 Discontinued & Special Edition Kellogg's Cereals
Old Cereals, 1863-1950