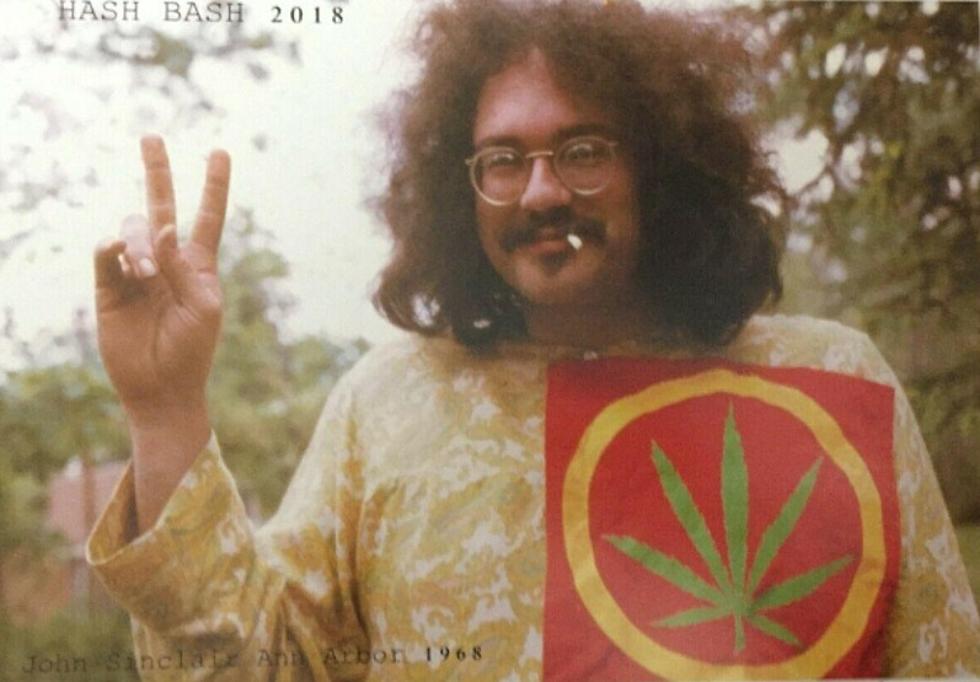 Fifty Years of the Ann Arbor Hash Bash: 1972-2022
available @ worthpoint.com
It was on April Fool's Day, 1972 that the first Hash Bash took place in Ann Arbor.
Originally organized as a political rally to celebrate the prison release of John Sinclair (imprisoned for possession of a couple of marijuana joints), it's become an annual event.
Briefly in early 1972, Michigan had no law to prevent pot smoking and the rally was also in protest to the new laws being enacted on April 3. But, Ann Arbor fought back with an ordinance that fined $5 to anyone caught with marijuana…way better than spending a few years in prison. Sinclair was sentenced to ten years for his 'crime' which outraged many.
On December 10, 1971, a 'John Sinclair Freedom Rally' was held at Crisler Arena with performances by John Lennon, Bob Seger, Stevie Wonder, and many other musicians and political figures. Lennon previewed his new song "John Sinclair" which appeared on his Sometime In New York City album.

On December 13, the Michigan Supreme Court sent out an order to have Sinclair released after serving 2½ years. The conviction was finally overturned on March 9, 1972 and marijuana possession was reduced as a misdemeanor. That law was set to begin on April 3, so on April 1, during a few days when there was no anti-pot law, the first Hash Bash took place with attendees participating without any fear of being busted.
On that first Hash Bash, somewhere between 150-500 people attended; exact number has been debated by attendees and police ever since…..and it was a peaceful event. The following year, 5,000 attendees showed up.
1974: Attendance was down to 1,500.
1986: Only 130.
1988: Two thousand people.
1989: Attendance back up to 5,000
Problems between UM NORML and UM officials ended in a lawsuit which NORML won. Other roadblocks were thrown up by UM President James Duderstadt, UM's new police squad, and the City Council.
In 1991, the annual date for Hash Bash was made permanent to the first Saturday each April. 10,000-12,000 attendees made it to that year's event.
These are just details in a nutshell.
You can read much more about the Bash's history here and see some images below.
In 2022, the Bash celebrated its 50th anniversary.
Ann Arbor Hash Bash
MORE MICHIGAN STUFF:
Where Eminem Lived in Michigan
Michigan's Rock 'n Roll Garage Bands, 1960s
More 60s Michigan Garage Bands