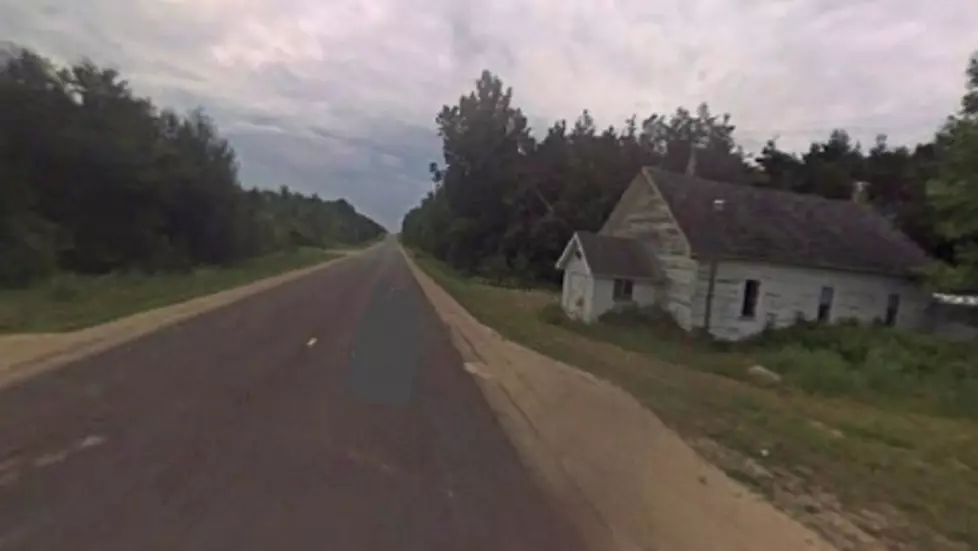 The Michigan Ghost Towns of Hamblen & Holbrook
Google Maps
Here are a couple of Michigan Ghost Towns for ya: Hamblen in Bay County, and Holbrook in Sanilac County.
Driving through the intersection of Seven Mile & Beaver roads, you would never know there used to be a tiny town here. Hamblen only existed a few short years. A post office was set up there in 1888, named after local storekeeper Noah Hamblen. The post office only lasted 14 years, closing down in 1902. Once the post office shut down, so did the store and any hopes of growth in Hamblen.
Hamblen was just one of a handful of tiny Kawkawlin Township communities that sprang up at several crossroads. Others include Beaver, Bedell, Duel, Lixey, Loehne, Seidler, and Willard. Evidently, not many historians felt too strongly about Hamblen, as the most info you can find is where it was and who it was named after.
Today, it is just an intersection in the countryside, with a few houses up and down the road. Located in the southwest corner of Kawkawlin Township.
Holbrook was a town located in the upper left corner of Sanilac County in Greenleaf Township. As with Hamblen, Holbrook had a post office beginning in 1888, operated by John T. Barnes. The P.O. closed on Halloween day, 1905 and the village slowly diminished.
Holbrook also had a Methodist Episcopal Church that closed down in 1951. The church still stands near the junction of Holbrook & Germania roads, somewhat deteriorated, but a cool photo op.
Holbrook is near the infamous Sanilac Petroglyphs, so doing a roadtrip in this area, you could hit 'em both.
Look below to check out photos of both locations!
Walker Tavern
15 Michigan Towns Everyone Should Visit At Least Once
It's hard to choose because there are so many amazing Michigan towns to visit, but here's a list of 15 random ones to get you started!
Michigan Towns Named After Other Places
Vintage Owosso 'Then-and-Now' Photos
Fowlerville, Then-and-Now