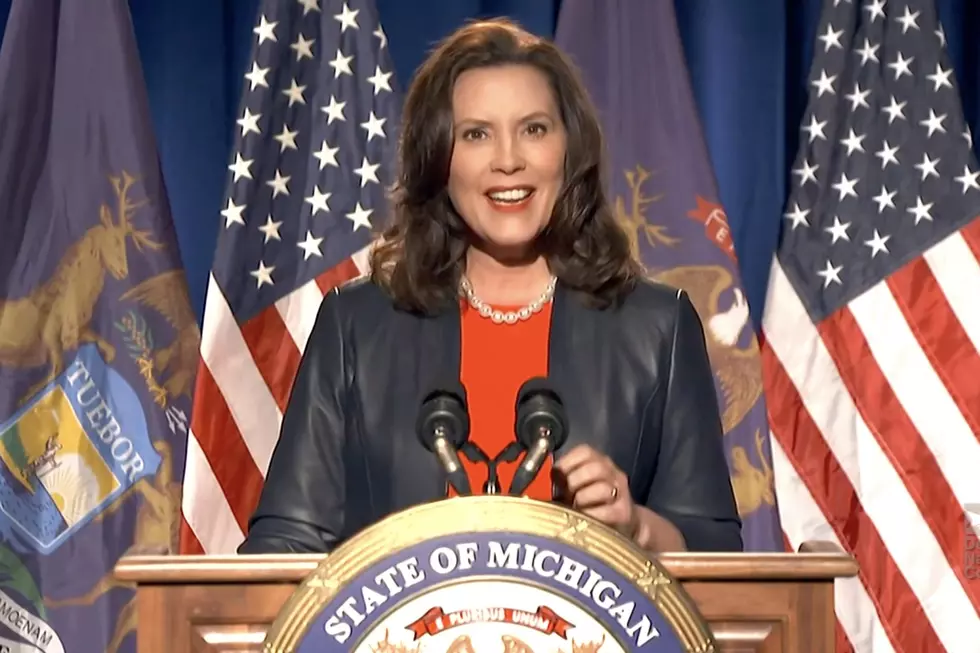 Gov. Gretchen Whitmer Up for TIME's 2020 Person of the Year
DNCC via Getty Images
Each year, the publication names the person (or people) who had the most influence over the previous 12 months. According to TIME, the title goes to "the person or persons who most affected the news and our lives, for good or ill, and embodied what was important about the year, for better or for worse."
TIME's first ever Person of The Year was Charles Lindbergh in 1927. According to TIME,  the feature started accidentally:
New Year's week of 1928 had been a string of slow news days. As the magazine's publication date approached, the editors were at a loss over whom to put on the cover. "No one had done anything newsworthy enough to put his picture on TIME's cover, so somebody suggested we stop looking for a Man of the Week and pick a Man of the Year," wrote then-publisher P.I. Prentice in the Jan. 1, 1945, issue. "This was an easy choice: Charles Augustus Lindbergh, who had soloed the Atlantic in only 33 hours and 39 minutes, was the hero of 1927."
Gov. Gretchen Whitmer has received national attention for her handling of the coronavirus pandemic in Michigan. Attacks from Donald Trump have also made the news.  In the spring there was speculation Gov. Whitmer was in the running to be Joe Biden's Vice Presidential nominee, and recently a member of his cabinet. In October, the FBI thwarted a plot to allegedly kill and kidnap Gov. Whitmer.
Gov. Whitmer is in the running for 2020 person of the year along with Dr. Anthony Fauci, Vice President-elect Kamala Harris, Gov. of New York Andrew Cuomo, Donald Trump, Joe Biden, Essential Workers, Lebron James, Bubba Wallace, Ariana Grande, and more.
Here are TIME's recent picks:
2012 - Barack Obama
2013 - Pope Francis
2014 - Ebola fighters
2015 - Angela Merkel
2016 - Donald Trump
2017 - The Silence Breakers (Those who spoke agains against sexual abuse and harassment, including leaders of the Me Too Movement.)
2018 - The Guardians (Journalists who faced persecution, arrest or murder for their reporting.)
2019 - Greta Thunberg

Enter your number to get our free mobile app
UP NEXT: Check Out These 10 Amazing Pictures of Michigan As Seen From Space