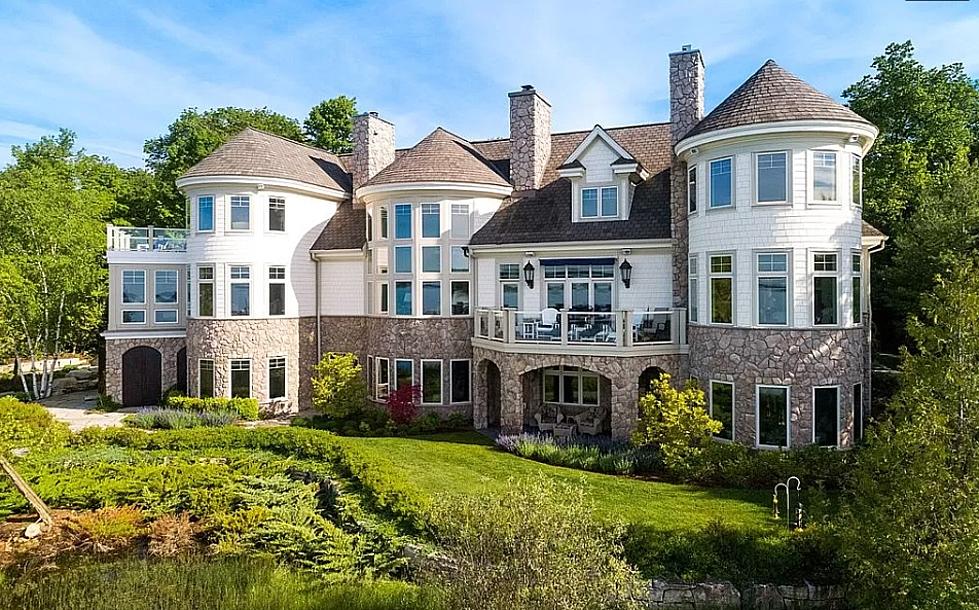 Take A Look Inside This Michigan Estate That Sits Right On The Lake
Berkshire Hathaway HomeServices Real Estate via Zillow
Look, until corporate decides Nathan has had enough of sitting and browsing around on Zillow, I don't think I'm going to stop, to be honest with you. I promise you I am working too (as I have five Zillow tabs open at the top of my browser).
Michigan homes just have a certain flair that homes in other states just don't always share. I mean, how many lakes do we have here in Michigan compared to other states?

With so many bodies of water, we here in Michigan have the opportunity for lake houses.
Take a look into this Estate, in Northern Michigan that has tons of room and so many kitchens!
A seven-bedroom 10 bathroom house in Charlevoix, currently on the market for $10,900,000, so if you want to own this house, you're going to be spending a pretty penny.
Look Inside This Michigan Waterfront Estate In Charlevoix
Can I just say, I cannot get over these Michigan waterfront homes. They've got to be nothing but beautiful all season long through Spring, Summer, and Fall. Take a look inside this seven-bedroom home out of Charlevoix, Michigan.
Did I mention that Michigan waterfront homes are beautiful? If I failed to do so, and you couldn't tell from the above posting, then maybe you don't share the same love for Michigan lake homes. 
Lakefront Living in Clark Lake, Michigan
Find total relaxation at this Airbnb in Clark Lake.
Take A Look Inside This Northern Michigan Mansion On The Lake
This Michigan mansion can be found all the way up north in Sault Sainte Marie, and right on the lake too. The home has five bedrooms and five bathrooms and currently sits
on the market at $1,300,000.
Which, compared to other prices of Michigan mansions, isn't too bad.
Lakefront Living in South Haven, Michigan
Are you and the family thinking about taking a vacation? Or maybe you're looking for somewhere to do the family reunion! Check out this Vrbo in South Haven, Michigan.
Group of Historic Mansions for Sale in Michigan's Upper Peninsula
It's like owing your own little town! The ultimate package deal awaits the perfect buyer. Take a look at the these beautiful historic mansions being sold together. The homes, built in the late 1800's to early 1900's, total over 35,000 square feet and are located over 2.25 acres in Laurium, Michigan. Total price? $3,499,000.