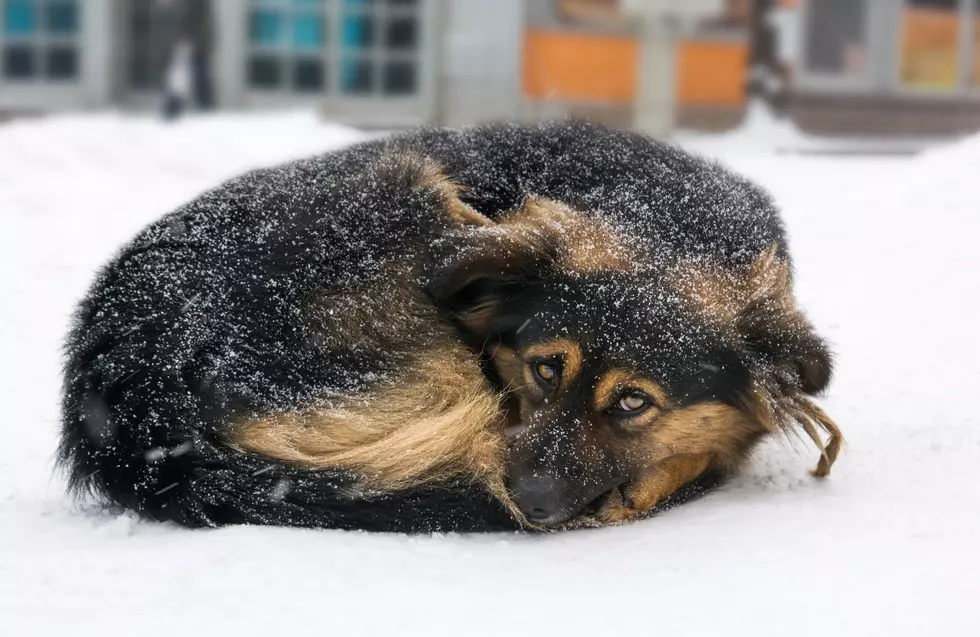 Don't Forget About Your Pets In These Sub Zero Temps
Getty Images/iStockphoto
Extreme cold temperatures will create deadly conditions for pets.
Here are some important tips to keep in mind:
If you feel an animal is in danger, please contact your local animal control, or CAHS, for assistance. If you see something, say something!
Bring pets inside. If you need resources to make that possible, please contact CAHS, as they can provide crates, food, and supplies.
Hypothermia can set-in within minutes. If you let your pet outside, please go with them or keep a direct eye on them. Be prepared to go out and collect them in the event they can't physically get back inside. The elderly and very young are more susceptible.
If you are caring for animals (like feral cats) that cannot be handled, ensure safe and warm housing is available to them. Straw should be used for bedding, as blankets become wet and will not properly insulate.
Failure to provide appropriate care for pets during extreme cold temperatures is a prosecutable offense.
For questions or concerns, please contact the following:
Capital Area Humane Society – (517) 626-6060
Clinton County Animal Control – (989) 224-5116
Eaton County Animal Control – (517) 543-5755
Ingham County Animal Control – (517) 676-8370